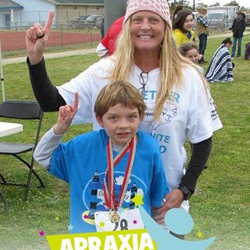 Our team hopes to see all our friends in the Elizabeth City area come out and join us in providing for families that are facing financial crisis
Elizabeth City, NC (PRWEB) April 15, 2018
Owner and principal agent of Shield Insurance Services, Scott Dashiell, is releasing information on a charity drive being undertaken by the firm to provide assistance to families struggling with illness, disease or tragedy. Funds raised will be provided to the Outer Banks Relief Foundation (OBRF) to support a series of financial assistance programs.
"Our team hopes to see all our friends in the Elizabeth City area come out and join us in providing for families that are facing financial crisis," said Dashiell.
In addition, the Dashiell team is asking nearby residents to join the charity drive by inviting friends or family members into Shield Insurance to receive a no obligation quote on insurance. For each person invited who receives a quote, the firm will make a direct donation to the OBRF.
More details on how to help raise support for this charity drive can be found here: http://www.shieldinsuranceservice.com/Rewards-Yourself-and-the-Community_46.
About Shield Insurance Services
As a family owned company, Shield Insurance Services specializes in taking the mystery out of insurance and providing no-nonsense, real-world financial solutions to families and business owners in and around Elizabeth City, NC. Whether you need assistance managing long term financial goals, understanding investments or annuities, or mapping out your insurance needs in a rapidly changing economy, the experts at Shield Insurance Services are ready and waiting to give you the information you need to make the right choice. To speak to a helpful and knowledgeable representative from Shield Insurance Services, browse to http://www.shieldinsuranceservice.com/ or call (252) 338-5821.