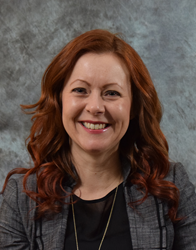 OMAHA, Neb. (PRWEB) April 16, 2018
C&A Industries, Inc., a national leader in staffing and recruitment announces the hiring of Jessica Dennis as chief financial officer. C&A is the parent company to a portfolio of workforce solution firms including Aureus Group®, Aureus Medical Group®, AurStaff®, Celebrity Staff, and FocusOne Solutions®, along with non-staffing affiliates, AurTravel® and AurHomes®.
In her role, Dennis will be responsible for financial management of the organization, including direct oversight of financial planning and analysis, risk management, accounting, and tax reporting.
Dennis began her career in auditing with the accounting firm Deloitte & Touche. Prior to joining C&A, she held various senior leadership positions in the business process outsourcing industry with West Corporation and most recently with Alorica, where she served as Senior Vice President, Financial Planning and Analysis.
"We are very pleased to welcome Jessica to C&A and to our executive management team," said Scot Thompson, President & Chief Executive Officer, C&A Industries. "Her breadth of experience in finance and accounting combined with her proven track record in leadership will be invaluable to us as we support our continued growth and further strengthen our position as a national leader in our industry.
"I can't imagine a more exciting time to join C&A Industries as the company continues to grow and set the bar for service excellence in the industry," said Dennis. "The passion and enthusiasm the entire team shows towards the company, the industry, and to delivering the best service is something you see and feel every day. I'm proud to be part of it."
Dennis earned bachelor's degrees in Accounting and Marketing from Midland University. She is a Certified Public Accountant and is active as a volunteer with the Boy Scouts of America.