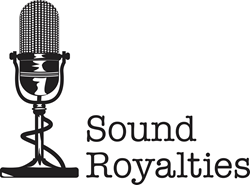 Sound Royalties understands the music world and is helping me utilize my past successes to fund and propel new projects and continue creatively evolving.
WEST PALM BEACH, Fla. (PRWEB) April 13, 2018
Leading music-industry finance firm Sound Royalties today announced that it is currently working with chart-topping rapper Lil Wayne to help him launch a diverse array of new projects for 2018.
"Nothing is going to hold back my creativity this year," said Lil Wayne, who in addition to his own productions, often works with fellow popular rappers Drake and Nicki Minaj. "I am very excited to be teaming up with Sound Royalties to help bring my plans for 2018 to life. Sound Royalties understands the music world and is helping me utilize my past successes to fund and propel new projects and to continue creatively evolving."
Backed by over $18 billion in assets under management, Sound Royalties provides fresh, new financing strategies to assist artists with funding personal and professional projects. Delivering the most artist-friendly solutions, deals with Sound Royalties leave full rights to copyrights and catalogues with the music professionals.
"Sound Royalties' mission is to make the lives of music professionals easier, rather than more complicated as is much too common in the industry," said Sound Royalties Founder and CEO Alex Heiche. "Our team provides artists, songwriters and producers with what they need to focus on the music and keep creating the songs that lift us all up and make our lives better. We are thrilled to be working with Lil Wayne and look forward to witnessing the continued musical excellence he will deliver in 2018."
Music professionals who would like to learn more about Sound Royalties and potential opportunities to work with the company, should call 888-937-3224 or visit http://www.soundroyalties.com.
Interested members of the media should contact Elian Dombey at elian(at)redbanyan(dot)com or 954-379-2115 x6.
About Sound Royalties
Founded by CEO Alex Heiche, Sound Royalties, LLC is a privately-owned specialty finance firm that helps music industry professionals fund personal and professional projects while allowing them to retain the rights to their music and royalties. The company's core business is offering royalty advances of anywhere from $5,000 to $10 million, without having to deal with credit issues, while preserving all rights to the artist's music. It does this by advancing artist performance royalties paid through music labels and Sound Exchange, songwriter royalties paid through music publishers and Performing Rights Organizations such as ASCAP, BMI and SESAC, and music streaming royalties from Spotify, Apple Music and YouTube. To date, Sound Royalties, LLC has worked with a wide range of leading music industry professionals, including Grammy Award winners, platinum recording artists and notable music industry executives in every genre. Learn more at https://soundroyalties.com.