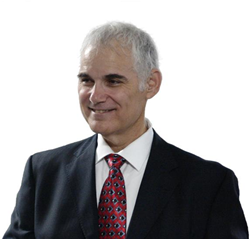 it is not a matter of if, but when
CHARLOTTE, N.C. (PRWEB) April 27, 2018
Recent volatility in the stock market has retirement investors from all over the country concerned that their retirement nest egg may not stand on solid ground. This volatility, combined with a fear of a looming stock market crash that could send equities prices tumbling, has led many to consider the diversification in retirement investing made possible through a Self-Directed IRA.
In a recent post at the American IRA blog, CEO Jim Hitt pointed out that "it is not a matter of if, but when." In other words, the high growth offered by the stock market also means volatility. Some years, investors can even expect to see their net worth plunge as a result of overreliance on stocks.
"The Self-Directed IRA is a great tool for anyone looking to diversify a retirement portfolio, particularly for those with shorter timelines to retirement", says Jim Hitt. This is in part from IRS regulations allowing for investing in other assets—including precious metals and real estate—within the confines of a retirement account. With collected rental income growing tax-free, for example, retirement investors can gain an advantage over a portfolio made solely of stocks.
"When so many people talk about diversification, they usually do it in the context of stocks and stock funds. But the world of investment is so much larger than that. There are private companies as well as public. Investors who cast a wide net often find themselves with more financial peace of mind, even when the stock market crashes."
The market volatility earlier this year set the stock market off from its recent highs, but there has not been a true panic since the days of the "Great Recession." But as Jim Hitt noted in the blog. Retirement investing on any scale can diversify beyond the stock market and create a wider foundation for future success.
For more information, visit http://www.AmericanIRA.com or call 866-7500-IRA.
About:
American IRA, LLC was established in 2004 by Jim Hitt, CEO in Asheville, NC.
The mission of American IRA is to provide the highest level of customer service in the self-directed retirement industry. Jim Hitt and his team have grown the company to over $400 million in assets under administration by educating the public that their Self-Directed IRA account can invest in a variety of assets such as real estate, private lending, limited liability companies, precious metals and much more.
As a Self-Directed IRA administrator, they are a neutral third party. They do not make any recommendations to any person or entity associated with investments of any type (including financial representatives, investment promoters or companies, or employees, agents or representatives associated with these firms). They are not responsible for and are not bound by any statements, representations, warranties or agreements made by any such person or entity and do not provide any recommendation on the quality profitability or reputability of any investment, individual or company. The term "they" refers to American IRA, located in Asheville and Charlotte, NC.