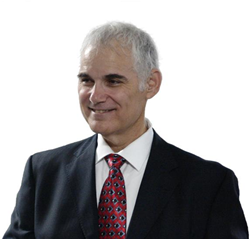 "Diversification" can mean different things to different investors
ASHEVILLE, N.C. (PRWEB) April 20, 2018
"Diversification" can mean different things to different investors, particularly in relation to the stock market. While some investors view diversification as a strategy for making investments in different types of funds and stocks, the experts at American IRA take a different approach. In a recent blog post at the site, American IRA explained true "diversification" can mean spreading money across different asset classes, expanding beyond stocks and bonds and into investments like private property, precious metals, and real estate.
Recent performance in the stock market has only highlighted the need to diversify. Although the Dow Jones Industrial Average had been setting new standards for its all-time records, the volatility present in the stock market this year has many investors approaching retirement age worried about how their investments will perform as they continue their path toward retirement. Even one down year can have a tremendously negative effect on the total value of a nest egg.
The recent post at American IRA pointed out that while the stock worries are global, Real Estate IRAs may be entering a golden age. "Over the past 12 months, all regions in the U.S. were up," notes the post, pointing out that in specific areas, home values have seen double-digit increases in price. This not only yields higher resale value for rental homes owned within a Real Estate IRA, but it also leads to more consistent income for those acquiring investment real estate. This strategy of supplementing primary income with rental income from real estate is a tremendous way to diversify out of the stock market.
"People need to know there are other options out there," said Jim Hitt, CEO of American IRA. "There is not just one way to build wealth for retirement. Diversifying out of the stock market can open a myriad of possibilities for both new retirement investors and seasoned stock investors. That diversification also leads to a greater sense of financial peace, even if the stock market were to take a sudden tumble."
For more information, call 866-7500-IRA to get in touch with American IRA or visit the blog at http://www.AmericanIRA.com.
About:
American IRA, LLC was established in 2004 by Jim Hitt, CEO in Asheville, NC.
The mission of American IRA is to provide the highest level of customer service in the self-directed retirement industry. Jim Hitt and his team have grown the company to over $400 million in assets under administration by educating the public that their Self-Directed IRA account can invest in a variety of assets such as real estate, private lending, limited liability companies, precious metals and much more.
As a Self-Directed IRA administrator, they are a neutral third party. They do not make any recommendations to any person or entity associated with investments of any type (including financial representatives, investment promoters or companies, or employees, agents or representatives associated with these firms). They are not responsible for and are not bound by any statements, representations, warranties or agreements made by any such person or entity and do not provide any recommendation on the quality profitability or reputability of any investment, individual or company. The term "they" refers to American IRA, located in Asheville and Charlotte, NC."