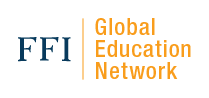 BOSTON (PRWEB) April 16, 2018
The Family Firm Institute (FFI) announces new graduates of its Global Education Network (GEN) Certificate Program in Family Business and Family Wealth Advising.
The Family Firm Institute, Inc. has granted certificates in Family Business Advising (CFBA) and/or Family Wealth Advising (CFWA) and Advanced Certificates to a distinguished group of professionals in the family enterprise field. The FFI Global Education Network (FFI GEN) curriculum has been developed by The Family Firm Institute, Inc. and is the gold standard educational program for advisers and consultants working with families in business and families of wealth. The program benefits both family business advisers and their clients by establishing unbiased, vetted, knowledge standards for better serving family-owned enterprises and families of wealth. Since its inception in 2001, over 800 individuals from nearly 50 countries have completed the rigorous FFI educational certificate programs.
The following students received Certificates in Family Business Advising (CFBA), Family Wealth Advising(CFWA), and Advanced Family Business Advising(ACFBA) in the first quarter of 2018.
 Cinzia Dessi, Ph.D., University of Cagliari, Cagliari, Italy (CFBA)
 Chuck Henderson, Forest Forward, Burlingame, CA USA (CFBA, CFWA)
 Madeline S. Hoge, Caledonia Ventures, Inc., Mason, OH USA (CFBA)
 Jana Jereb, COMPETO d.o.o, Ljubijana, Slovenia (CFBA)
 Asher Noor, AlTouq Group, Riyadh, Saudi Arabia (ACFBA)
 Nicolas Smith, Family Business Consultancy, Staffordshire, England (ACFBA)
 Kulnan Tsanthaiwo, Phatra Securities Public Company Limited, Bangkok, Thailand (CFBA, CFWA)
 Wendy R. Ulaszek, Ph.D., Lansberg, Gersick & Associates, LLC, Ellington, CT USA (ACFBA)
 Irene Wolstenholme, Coutts & Co., London, England (CFWA)
 Bilal Zein, Quanon Capital, London, England (CFBA, CFWA)
About the Global Education Network(GEN)
The FFI Global Education Network (GEN) is a global forum that offers cutting-edge multidisciplinary courses and world-class certificate programs for family enterprise advisers, practitioners, academics and professionals. GEN is the educational arm of the prestigious Family Firm Institute, the most trusted and globally recognized provider of family enterprise professional education in the world. Certificate programs include online coursework, live video conferencing and in-person seminars. Courses are currently open for enrollment, visit http://www.ffigen.org to learn more.
About the Family Firm Institute (FFI)
FFI's mission is to be the global network of thought leaders in the field of family enterprise. We provide research-based learning and relevant tools for advisers and consultants, academics and family enterprise members to drive success.
Professionals, educators and researchers, as well as family enterprise members from more than 80 countries across the globe, belong to FFI. Together they create the oldest and most prestigious multidisciplinary professional association for family enterprise in the world.