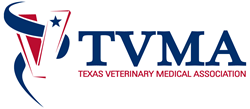 Microchipped dogs are more than twice as likely to be returned to their owners, and microchipped cats are more than 20 times as likely to be reunited with their owners.
AUSTIN, Texas (PRWEB) April 14, 2018
In honor of National Pet Identification Week, which runs from April 15-21, the Texas Veterinary Medical Association (TVMA) urges people to use identification devices on their pets to increase the likelihood that lost pets return home. One in three pets gets lost in their lifetime, making it imperative to take preventative measures such as using regular and digital identification tags, microchips and/or tattoos.
A collar with an identification tag provides physical proof of ownership, informing a person who finds the pet that it has a home. Digital identification tags are growing in popularity among pet owners as many people own mobile devices. Digital identification tags store phone numbers and email addresses of veterinarians, pet sitters, family members and friends.
Ultimately, the most effective form of identification is a microchip, a permanent identification device the size of a rice granule inserted under the pet's skin. Microchips significantly increase the chance of a lost pet reuniting with their owner. In fact, microchipped dogs are more than twice as likely to be returned to their owners, and microchipped cats are more than 20 times as likely to be reunited with their owners. However, microchips are only effective with up-to-date registration information in the microchip registry. When microchipped pets are not returned home, it is typically because of incorrect or missing owner information in the microchip registry, according to the American Veterinary Medical Association (AVMA) and HomeAgain.
"A microchip that has not been registered is useless because no address or phone number is linked to its unique identification number, and there is no way to return the animal home," said Kira Ramdas, DVM, a TVMA member who practices at Just Cats Veterinary Services in The Woodlands, Texas. "Similarly, it is important to update contact information in the registry after a move or a transfer of ownership."
To update the pet's registration records, pet owners will need the microchip number and to create an account with their manufacturer to access registration information in the future. AVMA recommends pet owners make sure all of their information is correct, specifically their phone numbers and addresses. For pet owners who don't have their pets microchipped, AVMA and the American Animal Hospital Association (AAHA) encourage scheduling an appointment with a family veterinarian for the procedure.
"While a microchip is no guarantee your lost pet will be brought home, it is a form of insurance that every shelter and veterinary clinic evaluates for when a stray or found pet arrives at our doors," Dr. Ramdas said.
Have questions about your pet's health while not in the veterinary clinic? TexVetPets.org brings the pet owner-veterinarian relationship online by offering information that is written and reviewed by Texas veterinarians. For more information on microchips, please visit https://www.texvetpets.org/article/microchip-old-block.
About the Texas Veterinary Medical Association
Founded in 1903, the Texas Veterinary Medical Association is a professional association composed of more than 3,700 veterinarians committed to protecting public health, promoting high educational, ethical and moral standards within the veterinary profession and educating the public about animal health and its relationship to human health. For more information, call 512/452-4224 or visit http://www.tvma.org.