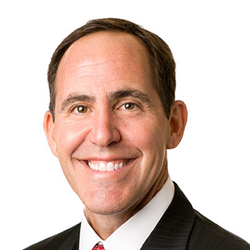 Athens, GA (PRWEB) April 15, 2018
Cannon Financial Institute announced today that Perry Hooker has joined the firm as Senior Vice President and Managing Consultant. In this role Hooker will serve as a senior consultant to select global wealth management and financial services firms. Perry brings three decades of experience in areas of personal production, team leadership, organizational development, and relationship management. Perry began his career as a financial advisor helping educators plan for their retirement. Over the years Perry has steadily risen in the ranks where he last served as East Coast Divisional Sales Executive for Eaton Vance.
Hooker joins Cannon to leverage his years of experience, his creative thinking and his in-depth industry knowledge to help Cannon clients realize greater profitability through superior client service. Perry comments, "Over the years, I've had the opportunity to foster strong relationships in the financial services industry. Early in my career, my partnership with Cannon was instrumental in establishing many of my closest ties. Cannon has been known as a leading expert in advisor training and education for over 50 years. I'm looking forward to joining this exceptional team and furthering the company's legacy of giving people and organizations the skills necessary to exceed their professional development goals."
J. Phil Buchanan, Executive Chairman of Cannon Financial Institute said, "Perry's knowledge and insight gained from three decades helping organizations and advisors in assisting client families achieve their financial goals will be of tremendous benefit to our clients. His unique skill set directly aligns with our company goal to provide thoughtful, customized advice and professional development for the firms we serve."
About Cannon
Founded in 1961, Cannon is recognized as a leading global consulting and professional development firm serving the financial services industry. Cannon's offerings include industry-forward instruction in personal trust, corporate trust, sales, relationship and practice management, retirement planning, operations, risk management, audit and compliance and investment experience. Cannon's tailored consulting and blended learning solutions help organizations understand and act on change. Cannon shares their clients' belief that everyone deserves sound advice and exceptional service.
For additional information, visit http://www.cannonfinancial.com