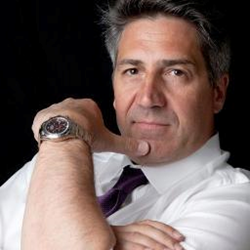 "Consumers who are concerned about health and food safety, as well as protecting the environment, need to prioritize selecting organic coffee." - Andrew Salisbury
Greenville, South Carolina (PRWEB) April 16, 2018
EWG's 2018 "Dirty Dozen" is an important tool for consumers seeking to decrease their exposure to dangerous pesticides in the food they buy. Purity Coffee, the only coffee crafted specifically for health, seeks to educate consumers that the coffee they drink every morning may be "dirtier" than anything on the list.
The number of pesticides sprayed on coffee far exceeds those used on the fruits and vegetables listed in the EWG 2018 "Dirty Dozen" and coffee is consumed in greater volumes every day than any of the twelve varieties of produce on the list.
Andrew Salisbury, an expert on issues surrounding coffee and health, and Co-founder of Purity Coffee stated, "EWG's criteria for judging coffee mostly focuses on caffeine content, overlooking coffee's major pesticide problem. To support their mission statement and to protect the millions of consumers who drink coffee everyday, Purity Coffee would encourage a deeper dive into the risks of pesticide-contaminated coffee."
Countries of origin are responsible for regulating their own chemical usage and the United States does not test or regulate the amount of residual pesticides found on imported coffee. This leaves consumers vulnerable to a number of both known and unknown substances, including chemicals that have been banned from use in American agriculture. Of all coffees worldwide, the World of Organic Agriculture 2016 reported only 8.5% are certified organic while the other 91.5% are heavily treated with pesticides, synthetic herbicides, and other chemicals. And the number of pesticides used around the world continues to grow. Brazil, the world's leading coffee-growing region, has increased its usage almost 800% from levels reported in 1990.
Andrew Salisbury continued, "Consumers who are concerned about health and food safety, as well as protecting the environment, need to prioritize selecting organic coffee."
Sources:
EWG's 2018 Shopper's Guide to Pesticides in Produce™, April 10, 2018, https://www.ewg.org/release/out-now-ewg-s-2018-shopper-s-guide-pesticides-produce#.WtC8L9PwYlU
The World of Organic Agriculture 2018, http://www.organic-world.net/yearbook/yearbook-2018/pdf.html
Food and Agriculture Organization FAO Stat, Pesticide Use, Brazil 1990-2015, Retrieved April 13, 2018, http://www.fao.org/faostat/en/#data/RP/visualize
Purity Coffee was started in 2015 by Andrew Salisbury and Missy and Jon Butcher. The Purity Coffee mission is to craft a coffee that is specifically optimized for health. Purity Coffee only sources organic, specialty grade Arabica coffee beans, tested to be free of mold, yeast, mycotoxins and pesticides. Purity Coffee's antioxidant-rich beans are independently lab-tested to have 2x-10x times more antioxidants than other brands.
For interviews with founder Andrew Salisbury
Contact:
Erin Berrios
erin(at)PurityCoffee(dot)com
323-393-3746
http://www.puritycoffee.com
http://www.facebook.com/mypuritycoffee
http://www.twitter.com/purity_coffee
http://www.instagram.com/purity_coffee