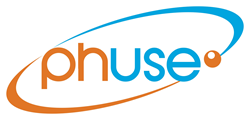 Previously there was no specific forum for thought leaders to discuss the future of clinical development and data science
RALEIGH, N.C. (PRWEB UK) 18 April 2018
PhUSE is excited to announce a brand-new think tank for pharmaceutical thought leaders. Running alongside PhUSE's first-ever US Connect conference, in Raleigh, North Carolina, June 3-6 2018, the PhUSE Executive Summit is an industry first.
The idea for the Executive Summit came about from PhUSE's Founder and Events Director, Stephen Bamford. Stephen noticed that there was no specific forum in which thought leaders could share, contribute and advance together and discuss the challenges posed by key topics that are defining the future of clinical development and data science.
Biometrics front-runners from the world's top 30 pharma companies have been invited, and already half of these are being represented – with companies still to confirm – bringing together decades of industry working knowledge and expertise. Attendance to the Summit is by invitation only.
Attendees will get to listen to insightful presentations by four industry leaders. Dr Michael Rappa (Director of the Institute for Advanced Analytics) will discuss what makes for high-performing data science teams; Anne O'Riordan (Senior Managing Director, Global Life Sciences, Accenture) will examine the shifts occurring in this new era of healthcare; John Leveille (CEO, d-Wise) will outline a future, modern computing platform for clinical research; and James McDermott (Director, Achieve Intelligence) will look at how data scientists need to adapt to meet the needs of data-driven science today.
The inaugural Executive Summit will be held at the Raleigh Marriott City Center, across from the Raleigh Convention Center, on Tuesday, June 5th from 09.00-17.30. The day's presentations will be rounded off with a cocktail hour, in which speakers and attendees will be able to share ideas and experiences. PhUSE is renowned for its excellent social and networking opportunities.
Minutes from the Executive Summit will be available to all via the PhUSE communication channels.
PhUSE is considering organizing a similar event for CRO leaders later in 2018, details of which will be published in due course.
PhUSE is a non-profit, volunteer-supported, community of professionals who are passionate about advancement of clinical information. Starting out as a conference for statistical programmers, PhUSE quickly launched itself as the premier platform for the discussion of topics encompassing the work of data managers, biostatisticians, statistical programmers and eClinical IT professionals.
Facebook: https://www.facebook.com/phusebook/
Twitter: https://twitter.com/PhUSETwitta
LinkedIn: https://www.linkedin.com