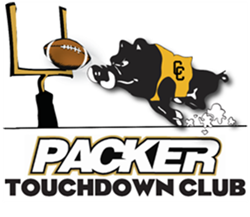 MOULTRIE, Ga. (PRWEB) April 19, 2018
Packer Touchdown Club, an organization established to provide support to national football power Colquitt County Packers, is pleased to announce the launch of its website at https://www.colquittcountypackerfootball.com. The website was created to further promote and encourage excellence in student athletes involved in the football program. The website provides additional details on players, coaches, and facilities associated with the Colquitt County Packer Football Program.
"The Packer Touchdown Club is pleased to announce the launch of this website," said Ricky Griffin, president of the Packer Touchdown Club. "Our primary focus is to endow the program, so student athletes continue receiving world-class support."
The community made a large commitment to provide new, state of the art facilities including:

100-yard indoor practice facility measuring a total of 73,000 square feet
100-yard outdoor practice turf with track
31,400 square foot athletic center
o 8,388 square foot weight training facility with a 25-yard turf field and 16 weight stations
o 3-team locker rooms consisting of 225 lockers
o Private coaches locker room
o 3-team conference centers with offensive/defensive coaching and administrative offices
o Nutrition center
"I applaud the Packer Touchdown Club for their continued support and investment in this program," said Rush Propst, legendary head football coach of the Colquitt County Packers. "Our football program is nationally recognized and it is important that we continue promoting our student athletes in a way that instills excellence. This website is just another example of that commitment."
About Packer Touchdown Club
Organized to provide financial support to the Colquitt County football program by supplementing the funds provided by the school system for football operations and to help provide the facilities and equipment for use by youth/student football programs operated in Colquitt County. Through funding and support they hope to help provide an environment that fosters excellence in performance by students involved in the football program.
About the Colquitt County Packers Football Program
With nearly 105 years of tradition, the Packer football program is a national brand. Led by head football coach Rush Propst, the Colquitt County Packers claimed a National Championship in 2015, after securing two undefeated seasons with 30 victories in a row and winning back to back State Championships in 2014 and 2015. Since Propst's arrival in 2008, the Packers have been a Georgia High School semi-finalists eight times, a state runner up twice, and a two-time State Champion in the state's largest classification.