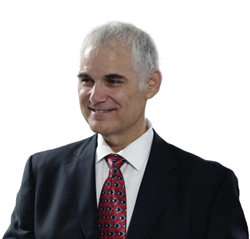 there may be some ways for baby boomers to "catch up" and grow their retirement savings quickly.
(PRWEB) April 25, 2018
As baby boomers approach retirement age, the time to grow investments in the stock market dwindle further and further. This could mean challenging times for those baby boomers who have not been able to build up a significant investment over their lifetimes due to lack of savings. But as a recent post at American IRA points out, there may be some ways for baby boomers to "catch up" and grow their retirement savings quickly.
As the post reported, only about 1 in 3 baby boomers has $250,000 or more in retirement assets saved up. That means a full two-thirds of baby boomers may not have adequate retirement savings to live comfortably without assistance in their twilight years. Many of these habits have rubbed off on Generation X, with about 4 in 10 not having enough money saved up for retirement.
Self-Directed IRAs, however, can offer both Generation Xers and baby boomers some options. For example, notes the post, Self-Directed IRAs allow individuals age 50 and older to put $1,000 away each year in Roth IRA and Traditional IRA contributions, a "catch-up" phase that gives older generations a leg up over younger investors, for whom the limits may be only $5,500. However, it is important to note there may be limits on these contributions based on income levels.
Catch-up contribution limits also apply to 401(k) accounts including Self-Directed 401(k) accounts. As of 2018, according to the post, those of age 50 and older can contribute an additional $6,000 per year to their employee-sponsored Self-Directed 401(k) plans. As baby boomers and Gen Xers alike grow in income over the years, they can use these catch-up contributions to place more of that income into retirement without feeling the "pinch" that might come with higher contributions at lower incomes.
Diversification also helps investors build up value despite the swings of the stock market. For example, a well-placed Real Estate IRA investment can yield tremendous amounts of money even while the stock market is especially volatile.
For more information about catch-up contributions and Self-Directed IRA investing beyond 50, visit http://www.AmericanIRA.com or call 866-7500-IRA.
"About:
American IRA, LLC was established in 2004 by Jim Hitt, CEO in Asheville, NC.
The mission of American IRA is to provide the highest level of customer service in the self-directed retirement industry. Jim Hitt and his team have grown the company to over $400 million in assets under administration by educating the public that their Self-Directed IRA account can invest in a variety of assets such as real estate, private lending, limited liability companies, precious metals and much more.
As a Self-Directed IRA administrator, they are a neutral third party. They do not make any recommendations to any person or entity associated with investments of any type (including financial representatives, investment promoters or companies, or employees, agents or representatives associated with these firms). They are not responsible for and are not bound by any statements, representations, warranties or agreements made by any such person or entity and do not provide any recommendation on the quality profitability or reputability of any investment, individual or company. The term "they" refers to American IRA, located in Asheville and Charlotte, NC."