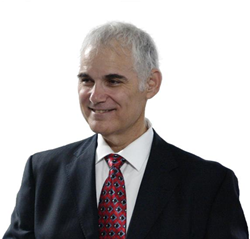 Each different type of account comes with its own advantages and disadvantages
(PRWEB) April 23, 2018
For many owners of Self-Directed IRAs, diversification and self-direction strategies are consistent ways to build wealth for retirement. These strategies also come with responsibilities on the part of the owner. Specifically, owners need to know which rules and regulations to follow as they handle many of their own business transactions responsibly.
One such regulation is contribution limits. American IRA CEO Jim Hitt explained the various contribution limits account owners of Self-Directed IRAs can expect for different account types.
"Investors need to know there are plenty of different rules, and those rules change depending on your account type," said Jim Hitt. "It is not complicated once you know the rules, but with possible, random legislation changes, it is always a good idea to refresh oneself with the current regulations, so they do not have any unexpected surprises around tax time."
According to the post, which examined the contribution limits for Self-Directed 401(k)s and Self-Directed IRAs, there were both interesting changes and non-changes worth noting. For example, there were not changes in 2018 for the contribution limits of Self-Directed IRAs, which remain at $5,500 for a single individual below age 50. The article did note employee beneficiaries of Self-Directed 401(k) plans can contribute up to $18,500 if below 50. Those contribution totals increase to $6,500 and $24,500 respectively for those individuals 50 and over.
"Each different type of account comes with its own advantages and disadvantages," said Jim Hitt. "The key is knowing which is right for the individual investor. This post's immediate benefit identifies some of those key differences. The basic structure of an IRA can be different from that of a 401(k) because of how the contributions are limited and taxed. Knowing those differences is essential for anyone who wants to self-direct."
The article also dove into the various income thresholds for these retirement accounts, which can be especially relevant for investors who have seen their income fluctuate due to job status changes. For more direct information about these 2018 rules, visit the blog at http://www.AmericanIRA.com or call 866-7500-IRA.
"About:
American IRA, LLC was established in 2004 by Jim Hitt, CEO in Asheville, NC.
The mission of American IRA is to provide the highest level of customer service in the self-directed retirement industry. Jim Hitt and his team have grown the company to over $400 million in assets under administration by educating the public that their Self-Directed IRA account can invest in a variety of assets such as real estate, private lending, limited liability companies, precious metals and much more.
As a Self-Directed IRA administrator, they are a neutral third party. They do not make any recommendations to any person or entity associated with investments of any type (including financial representatives, investment promoters or companies, or employees, agents or representatives associated with these firms). They are not responsible for and are not bound by any statements, representations, warranties or agreements made by any such person or entity and do not provide any recommendation on the quality profitability or reputability of any investment, individual or company. The term "they" refers to American IRA, located in Asheville and Charlotte, NC."