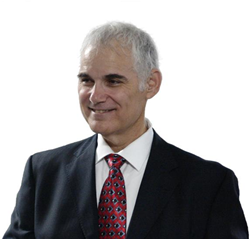 basic laws of supply and demand still apply in investments of all types
ASHEVILLE, N.C. (PRWEB) April 21, 2018
The basic laws of supply and demand still apply in investments of all types. This is clearly evident in the world of real estate, where dwindling supply as measured against demand continues to push up land value. Now, many investors may turn to Real Estate IRAs to grow their portfolio's value, especially with the 2018 stock market's uncertain beginning.
These changes were recently highlighted at the American IRA blog. The post details the recent developments in the real estate industry, pointing out just how much growth is possible when the supply of real estate fails to grow as quickly as demand. Those investors who have noticed a recent "seller's market" also note though it may be possible to quickly sell real estate—they recognize the difficulty of finding the deal when making a subsequent purchase.
Shopping for investment bargains, however, could yield plenty of value for investors in search of retirement value. Long-term appreciation through Real Estate IRAs could resemble the appreciation investors might see from the stock market, though there may be additional incentives, including the tax protections available through an IRA even as a property manager collects rental income. These protections are invaluable for those who need a place to park their money and watch it grow over the years.
As the American IRA blog has previously noted, these advantages in Real Estate IRAs can also be useful for older investors, who typically have more disposable income to put into investments. Those who need to catch up on their investments quickly and build a substantial portion of wealth for retirement often find the large growth opportunities in real estate make an ideal strategy.
For more information about how Real Estate IRAs work, read the post at http://www.AmericanIRA.com or call 866-7500-IRA.
"About:
American IRA, LLC was established in 2004 by Jim Hitt, CEO in Asheville, NC.
The mission of American IRA is to provide the highest level of customer service in the self-directed retirement industry. Jim Hitt and his team have grown the company to over $400 million in assets under administration by educating the public that their Self-Directed IRA account can invest in a variety of assets such as real estate, private lending, limited liability companies, precious metals and much more.
As a Self-Directed IRA administrator, they are a neutral third party. They do not make any recommendations to any person or entity associated with investments of any type (including financial representatives, investment promoters or companies, or employees, agents or representatives associated with these firms). They are not responsible for and are not bound by any statements, representations, warranties or agreements made by any such person or entity and do not provide any recommendation on the quality profitability or reputability of any investment, individual or company. The term "they" refers to American IRA, located in Asheville and Charlotte, NC."