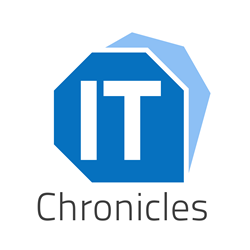 (PRWEB) April 17, 2018
ServiceNow, the most widely used platform and global leader for Enterprise Service Management and the technology the fortune 1000 selects to help run IT Operations has invited IT Chronicles Media Inc., to cover Knowledge 18. Knowledge is the world's largest gathering of service management professionals using enterprise cloud services to change the way people work and is being held in Las Vegas at the Venetian hotel May 7 - 11, 2018.
IT Chronicles Media brings a unique combination of industry experts, social media promotion and an in-depth understanding of the technologies and market trends that are in support of ServiceNow's incredible growth.
IT Chronicles Media Inc. will interview Knowledge 18 conference attendees and representatives from ServiceNow vendor partners that are attending. Through informal interviews they will help a wider audience understand their unique experiences and the real-world problems they are solving every day using ServiceNow. The team will also have a chance to speak with some of the leading executives from ServiceNow to learn what is new and exciting and what the market can look forward to.
"This is our fourth year covering the event and we could not be more excited to once again be supporting the event. From the previous Knowledge events over the past 3 events, almost 250,000 views of the IT Chronicles Media Inc., YouTube channel have been watched. We appreciate that ServiceNow recognizes IT Chronicles as a valuable part of their media partnerships at this key industry event. " Said William Goddard, President and CEO at IT Chronicles Media Inc.
IT Chronicles is now taking requests for interviews to be recorded at Knowledge 18. You can register your interest to participate at the event here.
About IT Chronicles Media Inc.
IT Chronicles Media Inc. is the first media platform designed to support the needs of technology consumers from the business community while addressing the digital marketing challenges technology vendors face. With its combination of digital content, near-time publishing of interviews from global events and comprehensive products and solutions directory, technology vendors and events can leverage a single platform to help demonstrate their expertise with thought-provoking content and be easily accessible to the technology marketplace buyers. To Learn more visit http://www.itchronicles.com.