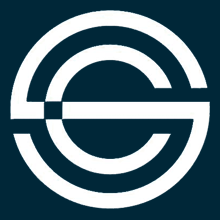 We're excited to offer a new product in the movie theatre seat industry that saves our customers money and addresses current maintenance concerns.
(PRWEB) April 17, 2018
Cinema chair manufacturer Seating Concepts is proud to announce the launch of a new modular fixed seating system. The design will be unveiled at CinemaCon, the official convention of The National Association of Theatre Owners, held in April at Caesars Palace in Las Vegas.
"We're excited to offer a new product in the movie theatre seat industry that saves our customers money and addresses current maintenance concerns," said the Design team at Seating Concepts. "A modular chair system, is a seating product that was created to address several of the many challenges facing the modern theater owner."
With the cost of theatre tickets rising, it's no surprise that cinema guests are seeking a more luxurious movie-going experience. Recognizing that cinema seating has a profound effect on overall user experience, Seating Concepts is committed to offering clients the very best options in modular and custom fixed seating. An improvement on the typical electric reclining theater chair, this new product boasts superior ergonomics, as well as integrated trays and privacy options to maximize the user experience. From interchangeable components, stronger yet lighter structure, multiple service and stow-away options, the choices are virtually endless.
Seating Concepts is passionate about creating fixed seating for movie theaters that meets the needs of owners and staff as well. With that in mind, the new modular options boast a more durable, unified structure and a revised design that allows for easier, more affordable parts replacement. That means theaters don't need to replace the entire recliner just because a part is malfunctioning. Thanks to slimmer, lighter dimensions, these chairs weigh 35 percent less than older models, so cinema staffs can lift and move them with ease.
Theater owners can choose from new design options while selecting the add-on accessories that matter to their unique customer base. Additionally, cinemas can choose from multiple colors and styles. The goal is to showcase a finished product that perfectly aligns with a theater's existing style, thereby creating a more enjoyable, cohesive experience for guests.
The new seating product will be unveiled at 2018's CinemaCon. Held from April 23 to April 26, the event will feature various educational seminars, along with dinners, receptions, entertainment, and a trade show. Interested parties can register online at http://cinemacon.com/.
A leader in the cinema seating industry, Seating Concepts has been designing and manufacturing modular and fixed seating for movie theaters for over 92 years. Offering complete, turn-key seating solutions, the company saves customers time, money, and frustration by serving as a one-stop shop for cinema chairs. Along with providing high-quality, attractive seating that stands the test of time, Seating Concepts is committed to environmentally friendly manufacturing. Clients can rest assured knowing their vision will be respected, and that they will be treated with honesty and integrity every step of the way.