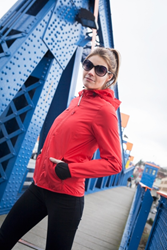 Travelers from many countries including the U.S., Canada, Germany, the United Kingdom, France and Australia helped make the BauBax 2.0 the most popular apparel and fashion product in Kickstarter history.
SEATTLE (PRWEB) April 18, 2018
Crowdfunders have once again given BauBax another major success on Kickstarter, investing nearly $4 million (more than 75-times its campaign goal) in the new BauBax 2.0 Travel Jacket. Crowdfunding continues on Indiegogo InDemand.
While the majority of the more than 21,000 backers were from the United States and Canada, travelers from many countries including Germany, the United Kingdom, France and Australia helped make the BauBax 2.0 the most-funded apparel and fashion campaign in Kickstarter history.
The company's encore BauBax 2.0 Travel Jacket comes with 25 features – 10 more than the original BauBax Travel Jacket, which raised $11.6 million and still holds the record as the most-funded travel product in crowdfunding history.
Designed to solve all travel-related problems in one jacket, BauBax 2.0 is made for both men and women in four styles: sweatshirt, bomber jacket, windbreaker and vest. Key features include:

A built-in neck pillow with one-press deflation
Travel footrest
Eye-mask
Travel blanket
Detachable gloves
Battery charger pocket
AirPod straps
Drink pocket holder
Microfiber cloth to clean eyewear lenses
A foldable travel bottle
Earplugs
A stylus/pen combo zipper
The jacket is designed with special storage areas for passports, wallets, tablets, smartphones, earphones, sunglasses, an Apple pencil, AirPods, portable chargers and every important item.
When it comes to navigating airport security, the jacket's strategic pockets give users quick and easy access to IDs, passports and boarding passes – with everything else in the jacket so it can be taken off and slid through the scanner – enabling BauBax 2.0 travelers to glide through security efficiently.
BauBax 2.0 is also a stylish and functional jacket for all activities beyond travel including daily commutes, hiking, weekend fun and everyday use.
For more information, and to preorder at early-bird discounts during crowdfunding, visit the BauBax 2.0 Campaign Page on Indiegogo InDemand.
About BauBax
BauBax LLC is a Seattle-based company focused on developing travel outerwear, co-founded by serial entrepreneur Hiral Sanghavi and Yoganshi Shah. BauBax solves problems faced by travelers around the world with their innovative multi-feature travel jackets. Yoganshi Shah, founder and chief design officer at BauBax, is a 'User Experience Designer' and a professional ergonomic design expert with a knack for making products, processes, and interfaces simpler and visually appealing. For information, visit BauBax.com.