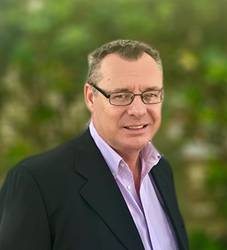 It's a privilege to join a company who is fundamentally paving the future path of skill assessment and testing, and aggressively moving forward.
SAN ANTONIO (PRWEB) April 17, 2018
TrueAbility, the platform to deliver performance-based assessment solutions for today's digital workforce, today announced the appointment of Graham Livingstone as Head of Sales. With more than 20+ years of experience in executive management and sales roles in the technology sector, Mr. Livingstone will oversee growth strategy efforts, including bringing the full capability of the TrueAbility platform to the certification, training and talent assessment markets. As forward-thinking organizations from around the world move to advance how they facilitate skill assessment, TrueAbility delivers the only platform that provides the ability and confidence to definitively assess and qualify real-world skillset and expertise.
"This is a time of enormous opportunity for our company, and Graham's experience combined with our shared values make him an excellent addition to our team. With Graham leading our sales initiatives, we can focus on accelerating the expansion of our channel ecosystem and solution portfolio to better meet the needs of customers and ensure excellence in everything we do," said Frederick "Suizo" Mendler, CEO, TrueAbility.
Mr. Livingstone has held sales and director positions at several technology and e-commerce companies in the U.S. and UK. He most recently served as North America Sales Director—SMB and Midmarket at CogecoPeer1 US where he was instrumental in transitioning the Peer1 UK brand to CogecoPeer1 US, managing over $30 million in incremental MRR for new product lines. Prior to CogecoPeer1 US, Mr. Livingstone was sought by organizations to dramatically impact the bottom line by growing revenues while reducing costs to enable investment or acquisition. Mr. Livingstone's past roles include CEO of IT Consulting company Cheriton Computers where he grew revenues across EMEA. Mr. Livingstone also held Sales Leader and Channel Management positions at Unilink Solutions, Tempest Computer Software Limited, Protocol Solutions and Avnet Technology Solutions.
"It's a privilege to join a company who is fundamentally paving the future path of skill assessment and testing, and aggressively moving forward," said Graham Livingstone. "I am thrilled to have the opportunity to work with TrueAbility's dedicated executive management and sales teams to deliver the best performance-based assessment solution to our current customers, while expanding our customer roster worldwide. I look forward to being part of the continued success of the company."
TrueAbility is the only fully-managed, performance-based assessment platform operating in a cloud environment that puts test candidates in a real world working scenario to demonstrate hands-on skill. Visit TrueAbility to learn more about performance-based assessment offerings.
About TrueAbility
TrueAbility is an advanced platform for delivering Performance-based Assessment solutions for today's Digital Workforce. Important to the classroom and workplace, TrueAbility provides the solutions built upon scalable performance-based technology bridging the gap for both end-users and the entities measuring their skill by providing the most accurate and comprehensive environment to learn or demonstrate skillsets.
Performance-based assessment captures more educational objectives than any other assessment method alone. TrueAbility's platform combines this innovation with traditional assessment methods and a menu of features to create the most optimal assessment capability available today.
Today, data scientists, actuaries, lawyers, developers, engineers, technologists, and others prove themselves on the TrueAbility platform. Founded in 2012, TrueAbility is privately held and headquartered in San Antonio, Texas. For more information, please visit http://www.trueability.com.
Media Contact:
Wendy Gratereaux
Director of Marketing, TrueAbility
wendy(at)trueability(dot)com
210-624-7500
https://www.linkedin.com/company/2713403/
https://www.facebook.com/TrueAbilityInc/
https://twitter.com/TrueAbility