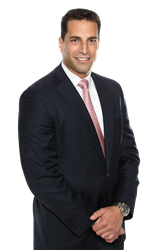 MIAMI, Fla. (PRWEB) April 18, 2018
Shaked Law Firm, Miami's leading personal injury attorneys, explains the importance of having uninsured motorist coverage in a recent blog post.
According to Shaked, a Miami car accident attorney, it is important to have adequate coverage to protect you from irresponsible and uninsured motorists.
Here are situations when you might need uninsured motorist coverage:

The driver at fault doesn't have enough or any insurance coverage
Eliminates the necessity that you pay for an accident in which you were not at fault.
In states with higher rates of uninsured drivers, coverage can often cost more.
How Does Uninsured Motorist Coverage Work?
When a driver gets into a motor-vehicle accident, they file a claim with the at fault driver's insurance company. Their insurer then repairs the drivers' vehicle, or if it is totaled in an accident, they will cover the cost of the car, any medical expenses, and any financial losses incurred from the accident (for the no-fault party).
However, there are some instances in which the at-fault motorist is woefully underinsured or doesn't have insurance at all. It's estimated that about 1 in 8 drivers are completely uninsured.
Without uninsured motorist coverage, you'll end up paying completely out of pocket for the repair of your vehicle, or if the vehicle is totaled, you'll pay out of pocket to replace it.
The Difference Between Uninsured and Underinsured Motorist Coverage
Like most forms of liability insurance, there are two different categories of motorist coverage that can protect you from the fault of irresponsible drivers.
Uninsured motorist bodily injury coverage (also known as "UMBI"): this type of insurance can cover injury-related expenses ranging from lost wages to medical expenses if you require transport to a hospital. This type of insurance can protect you should the accident turn out to be a hit and run.
Uninsured motorist property damage coverage (also known as "UMPD"): this type of insurance covers anything that happens to your vehicle in the event of an accident. This form of insurance does not cover any damage or injuries sustained in a hit and run accident.
Florida does not require coverage, but it is important to have.
Due to the high volume of motor vehicle-related accidents in certain states, sometimes uninsured motorist insurance is a requirement. In the state of Florida, however, it is not required. That doesn't mean you shouldn't have it.
It's important to safeguard against any possible driving accident that can occur due to someone else's negligence. Whether a driver is rear-ended because someone was distracted with their phone, or a driver's car is sideswiped in traffic, driving can be made much safer by having a proper amount of insurance.
Shaked Law Firm is experienced in motor vehicle accidents
The attorneys at Shaked Law Firm, a Miami personal injury firm, car accident lawyer Miami, and motorcycle accident lawyer, have years of experience in handling motor vehicle accidents and obtaining large settlements. If you've been injured in an accident caused by an irresponsible driver, Shaked Law Firm is here for you. Shaked Law works on contingency; fees are only paid after a case has been won.