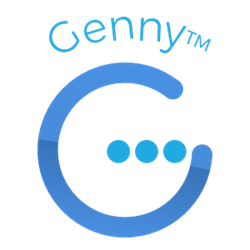 CINCINNATI, Ohio (PRWEB) April 17, 2018
Genny™ uses artificial intelligence to enable Gensuite users to complete everyday EHS&S actions with simple voice and text commands. Time-consuming tasks, such as retrieving site information, looking up regulatory citations, searching site-specific reports and submitting safety concerns are now easily accomplished with the help of Genny™.
Gensuite began working on the artificial intelligence-based Gensuite helper in 2016, based on discussions from subscribers who were interested in deploying a voice-controlled virtual assistant across their sites. After months of development, Gensuite first demonstrated Genny™ at the 2017 EHS Management Institute, where Gensuite Founder & CEO, R Mukund, received a full EHS briefing. Today, Genny™ is available to Gensuite users in beta on both desktop and Mobile devices through the updated Gensuite Home, and the Gensuite team will continue to improve the tool's capabilities as subscribers implement Genny™ at their sites.
Genny™ is just the first of many innovative product releases which Gensuite will launch in the near future. Other smart technologies that Gensuite is working on involve enhanced Mobile & QR codes, beacon technology and smart glasses, elements of Industry 4.0.
"Together with our subscriber community, we are leveraging the transformational power of smart technologies to do good in the EHS&S compliance and management industry. With this first launch, I am excited to see how our subscribers will use Genny™ across their sites and the feedback on how a virtual assistant can help and augment functional leaders," said R Mukund, Founder & CEO of Gensuite.
Gensuite enables companies to implement robust cross-functional compliance & management systems – locally, globally and across diverse operating profiles. Our comprehensive cloud software suite features intuitive, best-practice process functionality, flexible configurations and powerful extensions. For over two decades, we've helped companies manage safe & sustainable operations worldwide, with a focus on fast return on investment (ROI), service excellence and continuous innovation. Join over 600,000 users that trust Gensuite with their compliance and EHS&S software system needs!