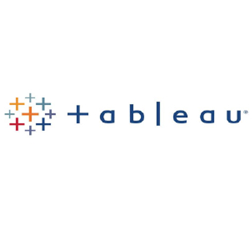 CINCINNATI, Ohio (PRWEB) April 18, 2018
The functionalities that Tableau® now adds to Gensuite Analytics offer unprecedented analytics performance, enabling Gensuite users to provide more insightful data to stakeholders through geospatial maps, intuitive charts & graphs and more.
Replacing Genuite's previous Idenza-based reporting solution, these new capabilities through Tableau® will enable Gensuite users to create business customized reports, conduct multivariable analyses and visualize business data to tell stories and illustrate trends across their companies.
This latest version of Gensuite Analytics was released as the standard for all Gensuite users earlier this month, with commonly used reports and data sets which Gensuite will expand on an ongoing basis. Subscribers have the option to extend the standard solution and leverage Gensuite's data analysts and scientists to build business-specific report and visualization components to meet specific business needs, with data filtering capabilities and the flexibility to customize as business needs change.
"Working with the Tableau® business intelligence software, along with partnering with the Tableau® team and visualization community, I can confidently say that it will provide the power and flexibility to provide business customized Gensuite data and metrics to our customers," said Will Baltz, Gensuite Director of IT Operations.
Gensuite enables companies to implement robust cross-functional compliance & management systems – locally, globally and across diverse operating profiles. Our comprehensive cloud software suite features intuitive, best-practice process functionality, flexible configurations and powerful extensions. For over two decades, we've helped companies manage safe & sustainable operations worldwide, with a focus on fast return on investment (ROI), service excellence and continuous innovation. Join over 600,000 users that trust Gensuite with their compliance and EHS&S software system needs!