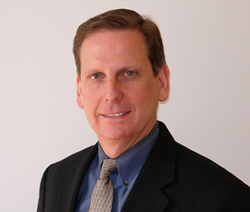 This show is a great opportunity to meet with past and potential clients," said James Bleck, president of Bleck Design Group. "We exhibit every year and have met some innovative new suppliers and recruited top- notch talent.
Boston, MA (PRWEB) April 18, 2018
Bleck Design Group, an industrial design and product development firm based in the Boston area, will feature innovative products at Design & Manufacturing New England on April 18 - 19, 2018. James Bleck, founder and president of Bleck Design Group, will be available at booth 208 to discuss new projects and explain the firm's design and engineering capabilities.
Founded in 1983, Bleck Design Group continues its long tradition of working with start-ups and established companies creating breakthrough products. During this past year, they have been designing surgical tools, industrial equipment, portable lab instruments, and security products, developing user interfaces, and providing design process consulting.
Its team of industrial designers and mechanical engineers has earned dozens of design excellence awards, including two prestigious "Best of Show" awards from the Consumer Electronics Show and two "Design of the Decade" awards from the Industrial Design Society of America and BusinessWeek. The Polycom Soundstation, designed by Bleck Design Group, was added to the Smithsonian National Museum of American History's permanent collection in 2017.
For additional information about Bleck Design Group's product design capabilities, contact James Bleck at 978-251-7474 x223.
About Bleck Design Group
Bleck Design Group is an award-winning product design and development firm based in the greater Boston area. For over 35 years, their industrial designers and mechanical engineers have created iconic designs for visionary leaders at both small and large medical device, business equipment, and consumer product companies. They have a proven track record of working with clients to provide seamless product development from concept to production.