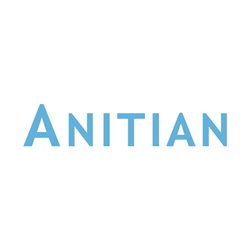 PORTLAND, Ore. (PRWEB) April 17, 2018
At this year's RSA Conference Pop-up event, Anitian is announcing the latest version of it's managed detection and response security service, Sherlock. Anitian has developed new capabilities that enable Sherlock clients to get a managed security operations center up and running faster than ever before with a customized service to protect their unique networks.
 
Andrew Plato, Anitian CEO, explains, "Sherlock is a complete virtual Security Operations Center, with 24x7x365 monitoring, management, and response from our US-based team of security experts. It's a cloud-native security platform that uses automation and machine learning to protect your network with unparalleled speed and scalability."
 
Plato explains the service as finally putting humans and machines into the right place: humans are good at evaluating and responding to intrusions – and machines are good at processing data with speed, thoroughness, and reliability. This combination of experienced response teams combined with the latest capabilities of cloud deployment provide a deeper level of security service with lowered hardware and personnel requirements. Cloud computing is being embraced by enterprises who can now finally trust that their data will remain secure.
 
The presentation of the new Sherlock capabilities will take place at 2:10pm at Jamber Beer & Wine Pub near the San Francisco Moscone Center April 18th. There will also be presentations and demonstrations from AWS, Splunk, Barracuda, Puppet, Allgress, Kratos Secure Info, CloudPassage, and Center for Internet Security at the event between 11:30am to 5:30pm. Afterwards, Anitian's infamous Speakeasy Social happens from 5:30pm to 10:00pm. Anyone interested in network security is invited to attend both of these casual events. Click here for speaker schedule and information.