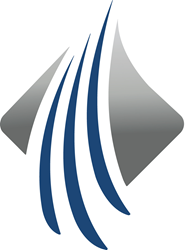 More needs to be done to translate stated commitments to diversity into measurable outcomes.
ATLANTA (PRWEB) April 17, 2018
Lucas Group, the leader in North American executive search, announced the publication of its newest white paper, "The Legal Gender Gap: Where Are All the Women Partners?" authored by Chicago-based Managing Partner Carolyn Aberman, JD.
While 40% of law firm first-year classes are women, women account for just 19% of equity partners and 30% of non-equity partners, figures that remain virtually unchanged from five years ago, according to the National Association of Women Lawyers (NAWL) Promotion & Retention surveys.
A former practicing attorney and current legal recruiter, Aberman draws on her candid discussions with attorneys, hiring managers, and diversity managers to go behind the numbers in the NAWL surveys.
"More needs to be done to translate stated commitments to diversity into measurable outcomes, including addressing lateral hiring procedures that perpetuate gender imbalance," says Aberman.
In her white paper, Aberman presents an actionable "pathway to parity" for law firms and women lawyers.
"At top law firms, lawyers succeed or fail based on their ability to develop their own book of business," says Aberman. "Female attorneys must advocate for their professional growth, including proactively exploring lateral moves earlier in their careers if they have no pathway to promotion at their current firm."
Firms can also take steps towards parity by reassessing their lateral hiring process.
"Partnering with a legal recruiter will give your firm access to a wide talent network, including many driven female attorneys who are considering lateral moves should the right opportunity present itself," says Aberman.
Aberman's white paper is released in conjunction with Lucas Group's participation in the 2018 NALP Annual Education Conference, where conference speakers will address topics including diversity and inclusion initiatives and lateral hiring. Conference attendees can meet with Lucas Group legal recruiters at Booth #46 for further discussion.
In addition to Legal recruitment, Lucas Group specializes in executive recruitment for Accounting & Finance, Human Resources, Information Technology, Manufacturing, Military Transition, and Sales & Marketing.
About Lucas Group
Lucas Group is North America's premier executive search firm. Since 1970, our culture and methodologies have driven superior results. We assist clients ranging in size from small to medium-sized businesses to Fortune 500 companies to find transcendent, executive talent; candidates fully realize their ambitions; and associates find professional success. To learn more, please visit Lucas Group at http://www.lucasgroup.com and connect with us on LinkedIn, Facebook, and Twitter.