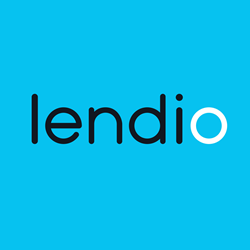 "This list will highlight what small business owners across the country do best: find innovative solutions for overcoming financial hurdles in order to keep chasing their dreams, creating jobs, and growing the economy."
SILICON SLOPES, Utah (PRWEB) April 17, 2018
In honor of the upcoming National Small Business Week, Lendio, the nation's leading marketplace for small business loans, will announce its third annual list of top 10 states for small business lending. Based on lending data from the Lendio platform, which matches businesses with more than 75 lenders, the list will offer an inside look at how small businesses across the country approach financing.
Lendio will release the official list on Monday, April 30, 2018.
"Keeping a small business going is almost always an uphill battle and small business owners face challenges they never imagined when they began," said Brock Blake, CEO and founder of Lendio. "This list will highlight what small business owners across the country do best: find innovative solutions for overcoming financial hurdles in order to keep chasing their dreams, creating jobs, and growing the economy."
National Small Business Week is held each year to celebrate how small business owners and entrepreneurs contribute to the development of the American economy. More than half of Americans either own or work for a small business, and they create nearly two out of every three new jobs in the U.S. each year.
The top states for small business lending in 2017 were:
1. Utah
2. Washington
3. California
4. Virginia
5. Texas
6. Florida
7. New York
8. New Hampshire
9. Pennsylvania
10. Georgia
About Lendio
Lendio is a free online service that helps business owners find the right small business loans within minutes. With a network of over 75 lenders offering multiple loan products, Lendio's marketplace is the center of small business lending. Bringing all options together in one place, from short-term specialty financing to long-term, low-interest traditional loans, our technology makes small business lending simple and decreases the amount of time and effort it takes to secure funding. For every loan facilitated on Lendio's marketplace platform, Lendio Gives, an employee contribution and employer matching program, donates a percentage of funds to low-income entrepreneurs around the world through Kiva.org. More information about Lendio is available at http://www.lendio.com. Information about Lendio franchising opportunities can be found at http://www.lendiofranchise.com.