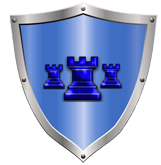 We don't just run you through the motions, Our labs teach you how to think!
LIVERMORE, Calif. (PRWEB) April 17, 2018
Security Centric Inc.™ & Jones & Bartlett Learning (JBL) announced a redesign of the Information Systems Security & Assurance (ISSA) 3.0 Curriculum and Virtual Environment powered by Hatsize. The ISSA 3.0 curriculum provides fundamental IT security principles, real-world applications, tools, and techniques used for careers in the IT, Cybersecurity & Information Assurance workforce.
Jones & Bartlett Learning has collaborated with Security Centric Inc. to provide learners with a relevant, up-to-date lab guide curriculum and an environment refresh, promoting present day information security advanced practices combined with real-life scenario-based training. The upgraded content includes:

Upgraded Sections and Challenge Questions: Each section beginning with Section 1: Hands-on Demonstration, now has unique learning objectives including a prescribed step-by-step instructional guide with illustrations. For your more advanced learners, Section 2: Applied Learning will contain more objective driven goals, less illustrations and in many cases, new tools and commands. Section 3: Lab Challenge & Analysis will challenge the learner's aptitude and skills with active engagement. A restructured format will require learners to apply critical thinking, memory retention and advanced techniques learned from sections 1 & 2 to complete Section 3 without the use of the enhanced lab guide.
New Operating Systems: Utilizing the industry's latest operating systems in both Microsoft Windows servers (Server 2012 R2, Server 2016) and Linux (Xubuntu, Debian, CentOS), Security Centric has bridged the gap in lab design between operating system environments allowing learners to experience current and new techniques in management, implementation, hybrid solutions and Hyper Engagement.
Overwatch: Security Centric's anti-cheating design methods have been implemented into the ISSA 3.0 redesign which makes it harder for cheat sites to store answers.
Live Assets: ISSA 3.0 now utilizes Security Centric's Fortress live assets platform for real time experience in the lab environment hosted from any provider. Live assets may include targeted websites, or services to license key management of software. Security Centric LMP will work virtually with any environment.
Security Centric Services:
Overwatch: is an effort to generate an honest learner outcome. Security Centric has incorporated an anti-cheating design within the newly redesigned ISSA 3.0 lab guides.
Live Asset (LMP): Security Centric's License Management Platform (LMP) gives an edge up to anyone enrolled into this service, by removing potential worries about when licenses are about to expire. It also allows complete management of licenses & secure live assets (Targets). These services are not shared, but instead dedicated to each customer's unique requirements.
Tier Support: Security Centric provides exceptional technical support with a 30 minute or less response time in resolving service requests. We strive to resolve service requests upon initial contact. If our Tier 1 support is unable to immediately remediate the issue, the request is escalated to either Tier 2 or Tier 3 depending on severity. Our engineers will look into the matter, document the issue(s), resolve the service request and patch the necessary fix throughout the environment.
Courseware Development: Our course development focuses on building solid foundations by using a progressive series of instructions and skills which build upon themselves. A basic cybersecurity course sequence includes: Hardware, Software, Devices, Log Files, Basic Correlation of Data Across Devices, Discussing ways Systems can be Attacked, Patterns the Attacks Might Leave & Incident Response Management.
Security Centric's advanced educational techniques are a game changer in the present realm of cyber security e-learning as they require learners to walk the talk and prepare for real world field readiness. This new instructional method is what the Information Security industry needs in tomorrow's IT Security workforce and JBL's ISSA 3.0 series provides exactly what's been missing for current and future IT Professionals.
"Cybersecurity is more than just getting a certificate, it's about getting the practical experience to elevate learners to the next level to mitigate and stop security breaches! It's a known fact that there is and will be an increased need for information security professionals now and in the future. Our objective is to re-engineer the educational process while engaging, empowering and preparing information security professionals to hit the ground running with practical hands-on knowledge regarding information security analysis, defense and response."
-Sean Hulbert Founder/CEO Security Centric Inc.
Security Centric leverages all of their partner relationships to provide a true world-class learning experience. Through their relationship with Cisco Inc., Security Centric secured approval to run an educational emulator of Cisco's routers, switches & firewalls. This allows learners to experience real-time security using encrypted/non-encrypted communication between devices while using some of the industry's best equipment in a virtual environment. JBL utilizes Security Centric's License Management Platform (LMP) for products within the ISSA 3.0 Environment. The LMP licenses several programs that learners interact with during their session, while providing a single point of update(s) without interrupting lab sessions from any hosting environment. Security Centric has incorporated these elements to seamlessly work with Jones and Bartlett Learning's partner Hatsize, as well as the newly redesigned ISSA 3.0 lab environment and curriculum to equip learners with premier techniques ensuring career advancement by cultivating highly skilled IT Professionals.
"We, at Jones & Bartlett Learning, were happy to partner with Security Centric when updating our Virtual Security Cloud Labs," said Laura Pagluica, Product Manager at Jones & Bartlett Learning. "They provided many levels of service and expertise that enabled us to enhance the user experience in a lab environment that provides real-world, experiential scenarios that foster active engagement within information security."
Companies can rest assured that when they hire individuals who have completed Jones & Bartlett Learning's ISSA 3.0 curriculum designed with Security Centric's advanced training techniques, they are getting a vetted employee who can take on the tough task of securing todays "IoT", "IIoT" and complex network infrastructures.
About Security Centric Inc.™
Security Centric has over 30 years of practical experience in IT Security. Additionally, their team has experience working with the U.S. Navy, Marine Corp, FBI, local law enforcement agencies and Universities. They have also prepared theoretical hacking scenarios for the U.S. Department of Homeland Security. Through their expertise, Security Centric has developed a dynamic Cybersecurity SAAS that aspires to strengthen IT Security worldwide.
Security Centric has pioneered the development and deployment of hardened secure IT infrastructures for virtual lab environments over the past '20' years. Their focused product design and process deployment allows learners to manipulate live viral software, secure virtual environments and experience the behavior of an IT threat in real-time. Lab environments are designed from both subject matter experts (SME) and customer experiences. This allows Security Centric to give each learner a hands-on enriching experience in his or her own isolated ecosystem thereby proving their expertise through successful real-world results rather than the industry norm of simply completing an exam and receiving a passing range of scores. Security Centric Inc. is based in Livermore, California. For more information on Security Centric Inc., visit https://www.securitycentric.net.
About Jones & Bartlett Learning
Jones & Bartlett Learning is a world-leading provider of instructional, assessment, and learning-performance management solutions for the secondary education, post-secondary education, and professional markets. Jones & Bartlett Learning develops educational programs and services that improve learning outcomes and enhance student achievement by combining authoritative content written by respected authors with innovative, proven, and engaging technology applications that meet the diverse needs of today's instructors, students, and professionals. For more information on Jones & Bartlett Learning, visit https://www.jblearning.com.
Contact:
Security Centric Inc.
info(at)securitycentric(dot)net
925-292-4309
M-F 8:00am-5:00pm