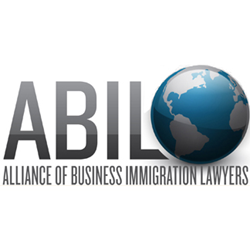 The Trump administration's dramatic increases in worksite enforcement mean that now more than ever, employers need to be prepared and know their rights.
WASHINGTON (PRWEB) April 17, 2018
Immigration and Customs Enforcement (ICE) carried out the largest workplace raid in a decade on April 5 at a Tennessee meatpacking plant. ICE has promised to quadruple workplace audits this year. To prepare employers for increased raids, investigations, and employer sanctions audits, attorneys from the Alliance of Business Immigration Lawyers (ABIL) offer the following tips:
1. If an ICE officer is conducting a site visit to obtain I-9 records but is not executing a search warrant, you have the right to three days' notice before turning over the documents. Do not waive that right.
2. You have the right to deny ICE agents or any other accompanying law enforcement officers permission to access non-public areas of your property absent a valid warrant that covers them. Do not waive that right.
3. Do not allow ICE to access your facility without a judicial warrant. An administrative warrant by ICE is not the same as a warrant signed by a court.
4. Train your staff who are likely to be the first ones to encounter an ICE agent. They should request a copy of the officer's credentials, such as a badge and business card, disclose no information, and direct all inquiries and requests for site access to the company's immigration compliance officer.
5. Do not produce your I-9s without making a copy.
6. If you are audited or raided, call your immigration legal counsel immediately.
7. Start now by doing an internal/external audit with independent auditors.
8. Move to a legitimate (not self-created) electronic I-9 system.
9. Consider enrolling in E-Verify (https://www.e-verify.gov).