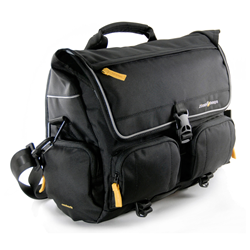 It has always been our focus to create the best made, most durable and functional missionary bags available
LOVELAND, Colo. (PRWEB) April 18, 2018
There are currently 71,000 LDS missionaries and 422 Mormon missions throughout the world and Zion Bags was designed to serve them with high quality missionary bags. Serving the relatively small niche of the LDS Mormon community, Zion Bags began in 2015 and has since become the top selling missionary bag in retail outlets, Universities, and private offices in 12 states and online.
Their durable and functional bags have been carried by missionaries to every continent on Earth, and they are exploring distribution in both Europe and South America. Zion Bags believes there are still many unmet needs which allows them many more opportunities for a great future.
"It has always been our focus to create the best made, most durable and functional missionary bags available; unmatched by anyone for their comfort, performance and safety in the mission field."
About Zion Bags
Zion Bags is backed by over three decades of Industrial Design and product development expertise and they use that experience to continually request and receive feedback from the missionaries who are using the product, being certain to know and understand their consumer to provide only the best. They have designed, developed and created award winning products for some of the most iconic and respected sport, performance and outdoor brands in the world and are using that background to bring focus to the LDS Lifestyle and its 16M plus world-wide members.
Learn More about Zion Bags, including the incredible photos of their missionary consumers at https://zionbags.com