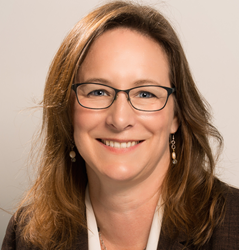 "It is my hope that this session will also serve as an opportunity for women to leave with a list of resources, connections and next steps to build their careers."
PALO ALTO, Calif. (PRWEB) April 17, 2018
Simility, provider of a machine learning-powered adaptive fraud prevention solution, today announced Vice President of Marketing Lynn Strand will be a featured facilitator at RSA Conference 2018. Ms. Strand will present "Professional Growth in Cybersecurity – From a Women's Lens," an in-depth discussion on the industry challenges women face and an opportunity to engage in interactive activities and share resources and connections with other path-makers and ambassadors who are contributing to cybersecurity for a brighter world tomorrow. The session takes April 17, 2018 at 2:15 PM in Marriott Golden Gate C2 and again on April 19, 2018 at 1:45 PM in Marriott Golden Gate C1, San Francisco.
"While progress continues to be made, women still face many challenges and barriers in what has traditionally been a male-dominated cybersecurity field," said Lynn Strand, VP Marketing, Simility. "I look forward facilitating discussions on how to navigate and solve typical challenges women face. It is my hope that this session will also serve as an opportunity for women to leave with a list of resources, connections and next steps to build their careers."
Event Details:
WHAT: RSA Speaking Session: Professional Growth in Cybersecurity – From a Woman's Lens
WHO: Lynn Strand, VP Marketing, Simility
WHEN: Tuesday April 17, 2018, 2:15 PM–3:00 PM
WHERE: Marriott Golden Gate C2, San Francisco, California
HOW: To reserve a seat, click here.
Lynn Strand is a marketing executive with more than two decades of experience, working for some of the world's most renowned tech security companies including Simility, ThreatMetrix, VeriSign and RSA Security. In addition to her workplace achievements, Ms. Strand has served as a mentor for TechWomen since 2016, providing guidance and support to the next generation of women leaders in STEM from Africa, Central & South Asia, and the Middle East.
Founded in 2014, Simility helps companies prevent fraud and abuse in real time with machine learning, big data analytics and data visualization capabilities. With Simility, enterprises can better protect their businesses from fraudsters–all without needing to write a line of code.
For more information on Simility, please visit simility.com.
About Simility
Simility provides a cloud-based and on-premise fraud detection software solution that combines the power of machine learning and human analysis. Simility's highly scalable platform protects enterprise clients and SMBs from the most sophisticated types of fraud, and empowers fraud analysts to quickly adapt to fraudsters' evolving tactics—without having to write code. Built "by fraud fighters for fraud fighters," the founding team's combined 27 years of fighting fraud at Google puts them in a uniquely qualified class of fraud detection and prevention experts. Founded in 2014 and headquartered in Palo Alto, Calif., Simility is backed by Accel, Trinity Ventures, and The Valley Fund. For more information, visit simility.com or follow @Simility.