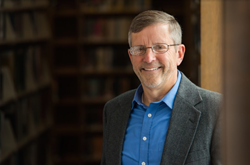 Between my jobs in manufacturing and higher education and my experience as a business owner, I have lived the life of a business owner, manager and sales person. I can relate to what my clients are experiencing. - Bill Liddick
ITHACA, N.Y. (PRWEB) April 18, 2018
After more than 20 years in manufacturing leadership and 10 years in higher education, Bill Liddick is excited to announce that he's combining his passion for leadership, professional development and education into a new business – The Growth Coach of Southern Tier New York.
As a Growth Coach, Liddick offers group and one-on-one coaching for business owners and leaders, managers, management teams, self-employed professionals, sales people and more through a wide variety of programs offered in three series – the Foundational Series, Fundamental Series and Fast-Forward Series. The Growth Coach's mission is to help business leaders build more successful business and more balanced lives. The Growth Coach of Southern Tier New York serves communities in the area including, but not limited to, Binghamton, Vestal, Ithaca, Tioga and Cortland, The Growth Coach is the largest provider of affordable group coaching workshops in the nation.
"The Growth Coach is unique because it's not just about the services or programs – it's about building relationships with our clients, helping people and making a difference in the community. The way I see it, if I can help one business owner build a stronger business and a more balanced life, I'm also helping their family, their friends and their employees. And, as I help more and more business owners and leaders, I can start to make a real difference in my community. That's exciting for me. I want to help people meet their personal and professional goals in a way that makes our community stronger," Liddick said.
Prior to launching The Growth Coach, Liddick worked at Ithaca College in Information Technology, most recently as the Interim Director of Engagement and Implementation and, before that, as the Associate Director of Implementation. He also worked in leadership roles (project manager, manager, director, VP) for Cornell University, IEC Electronics, Matco Electronics, Autotote and Smith Corona. Liddick also owned his own small business, Starscapes of CNY and he and his wife currently own Paws-2-Play pet sitting service, now going into its 10th year of service. He has a Bachelor's Degree in Business Management from Alfred University, has been through the Educause Manager Leadership Program and has various leadership certificates from Corenll University's Skillsoft Program. Liddick also has served on numerous committees, both in higher education and in information technology.
"I had a good job with great health care, paid vacation and respect in the field – but I wasn't passionate about the work. I was passionate about helping the people I worked with and the clients we supported, but I was not passionate about the technical side of the job, which was a significant portion of what I was managing. I just felt like I was caught up in the technical details and not helping people as much as I could be. One of my strengths has always been bringing the teams I work with back around to the WHY. Why are we doing this? What are we trying to accomplish? This all led me to The Growth Coach," Liddick said. "Between my jobs in manufacturing and higher education and my experience as a business owner, I have lived the life of a business owner, manager and sales person. I can relate to what my clients are experiencing."
Liddick's decision to do something he loved actually came about when he started reflecting on his encouragement to his children.
"I have always coached my children to go after their passions in life. You need to be happy in what you do. My daughter has now started her own photography business, my oldest son is finishing up his masters in scuba diving and is excited to begin teaching others and my youngest son is pursuing a career in psychology. I have had a great career and have been fortunate to work with many wonderful people, but now it is my time to truly follow my passions. The Growth Coach methodology and philosophy are a perfect fit for me," he said.
In addition to working with business clients, Liddick is hoping he can use his unique experience, training and position to work with educational organizations and institutions.
"In my experience in higher education, each department is almost its own small business. You have your own strategic plans, , your own budget, your own projects, your own goals and your own employees. I see a wonderful opportunity to work with educators and department leaders on ways to improve their departments and build stronger programs and services for students. I'm looking forward to fostering those relationships as a Growth Coach," he said.
As a Growth Coach, Liddick is certified in The Strategic Mindset coaching process, which adheres to the standards, practices and policies that the International Coaching Federation has set forth in their Code of Professional Standards and Ethics. The company's landmark Strategic Mindset Process is so effective that it comes with a money-back guarantee.
The Growth Coach, founded in Cincinnati, Ohio, sold its first franchise in 2003, but its leaders have a successful 20-year track record of helping business leaders find success and balance. Today the business and sales coaching franchise is in more than 100 markets worldwide. The Growth Coach was included in Bond's "Top 100 Franchises" and recognized in Entrepreneur Magazine's "Franchise 500" and "Best of the Best," in USA Today and has been featured on FOX, CBS and NBC.
For more information about how The Growth Coach of Southern Tier New York can help you and your business, call (607)709-7987, email BLiddick(at)TheGrowthCoach(dot)com or visit http://www.TheGrowthCoachSouthernTier.com.