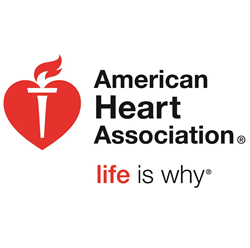 "For us, the Tampa Bay area is one of the best places in the country to live and work, and we welcome opportunities to show our support of worthy causes in our community."
TAMPA, Fla. (PRWEB) April 18, 2018
Bayshore Solutions, a leading digital marketing and website development and design company, is proud to announce the company's sponsorship of this month's American Heart Association Heart Ball in Tampa.
The American Heart Association works tirelessly to promote healthy lifestyle choices, provide CPR education training and educate policy makers and the public on changes that protect and improve the community's health. It's a cause Bayshore Solutions proudly supports.
This is the 60th year of the ball. The event will take place at 6 p.m. April 21 at the Tampa Marriott Waterside. Money raised through sponsorship directly benefits American Heart Association efforts.
Participation as a sponsor at the ball is an opportunity for Bayshore Solutions to both support the work of the American Heart Association and demonstrate the company's commitment to the Tampa Bay community.
"We've been here in Tampa since we opened for business in 1996," said Kevin Hourigan, President and CEO of Bayshore Solutions. "This community is not just where we work, but where we live, raise families and participate with local organizations."
"For us, the Tampa Bay area is one of the best places in the country to live and work, and we welcome opportunities to show our support of worthy causes in our community."
The ball is not the only event Bayshore Solutions has sponsored in 2018. The company was recently a sponsor at Bark in the Park, the annual event at Curtis Hixon Park that raises money for the Humane Society of Tampa. Members of the Bayshore Solutions team attended the event – with their dogs, of course – to show support for this important organization.
Bayshore Solutions also exhibited at the Synapse Innovation Summit, a gathering at Amalie Arena in downtown Tampa that brought together companies from across Florida's growing tech-focused business community. The event allowed for networking and support for technology firms in Tampa Bay and Florida – another community initiative Bayshore Solutions endorses.
Bayshore Solutions is an end-to-end growth agency that provides customized branding, web development, hosting, and digital marketing solutions, utilizing an evolving methodology built over 20 years.