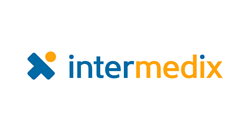 "This feature will bring significant charting benefits to our clients, and be perceived as a quantum leap forward when it comes to technology being used to support ePCR."
NASHVIILLE, Tenn. (PRWEB) April 18, 2018
Intermedix has released a new charting feature for TripTix that significantly decreases time spent on documentation by auto-populating necessary protocol-based action items to generate comprehensive patient care reports.
"Our EMS technology team applied collective industry expertise and client utilization knowledge to develop this much-needed capability to aid documentation needs," said Joel Portice, CEO of Intermedix. "This feature will bring significant charting benefits to our clients, and be perceived as a quantum leap forward when it comes to technology being used to support ePCR."
TripTix, Intermedix's ePCR, is a NEMSIS 3 Compliant data-collection tool for EMS, fire and first responders. With TripTix, ambulance providers can quickly and securely complete patient incident reports that are integrated with Intermedix's powerful billing system to improve cash flow.
Patient care reports not only need to include details pertaining to patient assessment and medical-decision making, but also need to capture operating procedures and protocols that paramedics are required to follow. When completing reports, recording each of these protocol requirements takes a considerable amount of time and effort.
"The quality of patient care reports has been significantly impacted by industry demands to capture more information and increase demand for services which is putting pressure on ambulance crews to produce faster turnaround times," said Jack Donahue, executive vice president of EMS at Intermedix. "Providers need to be equipped with tools that can increase efficiency when it comes to documentation, while at the same time helping deliver more comprehensive reports to ensure the maximum compliant revenue collection, operational insights via analytics and legal protection."
To speed up the documentation process and enhance information capture, the protocol-based charting feature provides a pre-populated checklist of orders that need to be performed when an incident is started in TripTix. Users can work through each protocol action item, and easily note whether or not the action was completed and modify protocol defaults if a unique situation arises.
TripTix's ability to customize field labels and drop down lists, while retaining the NEMSIS values for state reporting purposes, allows for language usage that crew members are familiar with. These features, along with protocol based charting, supports Intermedix's overall goal to improve documentation efficiency and thoroughness so providers can focus on patient care.
For instance, if a crew member needed to document a procedure where 12 protocol-related events or medications needed to be administrated it could currently take up to 15 minutes. With the protocol-based charting feature, documenting the same procedure takes approximately 70 seconds—since necessary protocol steps appear as soon as the procedure is logged, versus having to add each individually.
To learn more about the new, state-of-the-art protocol-based charting feature in TripTix, please view our on-demand webinar.
About Intermedix
Intermedix is a global leader pioneering innovations in data analytics and cloud-based technology to deliver best-in-class revenue cycle management, practice management and emergency management solutions. The company supports more than 500,000 emergency preparedness and response incidents around the world and enables more than 15,000 health care providers to focus on delivering excellence in patient care.