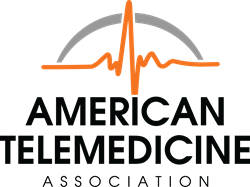 CHICAGO, IL. (PRWEB) April 18, 2018
The American Telemedicine Association (ATA) will hold ATA18, its 25th Annual Conference and Expo, at McCormick Place in Chicago from Sunday, April 29 through Tuesday, May 1. The conference, which is expected to draw more than 5,000 health care and technology professionals from around the world, will showcase cutting edge telehealth and virtual care technology designed to improve access, affordability and quality of healthcare.
"Telehealth and virtual care are at an inflection point," said Ann Mond Johnson, ATA's Chief Executive Officer. "Technology is ubiquitous in our daily lives, affording consumers unprecedented access to health information and options. Technology can play a huge role in making healthcare safe, accessible and affordable to more consumers, and the passage of the CHRONIC Care Act, which provides the largest boost to Medicare coverage for telehealth services in nearly two decades, is an important step in this evolution. All of us in telehealth must work together to ensure that our laws, rules and regulations allow consumers to realize the full potential of telehealth and virtual care."
This year's keynote addresses will be given by Robert Wachter, MD, a University of California San Francisco medical school professor known as "The Digital Doctor" and a pre-eminent expert in patient safety; Lisa Bielamowicz, MD, noted health system strategist and President of Gist Healthcare; and Jo Ann Jenkins, CEO of AARP.
Learn more and register for ATA18 at http://www.ata18.org/.
###
About the American Telemedicine Association (ATA)
Established in 1993, ATA is a non-profit, membership-based association located in the greater Washington, DC area. Comprised of a membership network of more than 10,000 industry leaders and healthcare professionals, ATA is the leading telehealth association helping to transform healthcare by improving the quality, equity, and affordability of healthcare delivery throughout the world. To learn more about ATA, visit http://www.americantelemed.org.