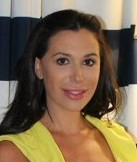 Today's aesthetic spas offer a great menu of options for everything from reducing fat and erasing unsightly veins to smoothing wrinkles and enhancing lips.
ALBERTSON, N.Y. (PRWEB) April 18, 2018
Birdsong and flowers confirm warmer days. "It's a time of renewal," observes Jayme Bashian, director and lead medical aesthetician at Simply Posh Aesthetic Spa, a division of Advanced Dermatology PC. "For some, that includes taking steps to enhance their appearance. Today's aesthetic spas offer a great menu of options for everything from reducing fat and erasing unsightly veins to smoothing wrinkles and enhancing lips."
Aesthetic spas – also called medical spas – increasingly address skin and body issues that at one time were the domain of the doctor's office. "We've seen breakthroughs that can achieve improved results without surgery," explains Bashian. "It's the best of both worlds: People can get pampered with services like massage, as well as choose procedures that can fundamentally improve their appearance – like laser treatments, dermal fillers, and fat reduction."
Skin-rejuvenation and body-sculpting innovations have been accompanied by social media's role in illustrating the ease of harnessing science to enhance one's looks. "More clients are younger," observes Bashian. "They see others in their age group taking advantage of techniques like 'botox' to maintain their youthful appearance – in the field, we call it 'prejuvenation.'"
"Also," adds Simply Posh aesthetician Mary Milidantri, "men are seeing that these procedures can benefit them, too."
Since 2013, the American Med Spa Association reports, the industry has grown 20 percent annually, driving yearly revenues of four billion dollars. Millennials now make up almost twenty percent of clients.
Minimally invasive procedures, the American Society of Plastic Surgery states, have jumped almost 200 percent since 2000. "Botox"-type injections – with more than seven million performed last year – remain at number one. But, increasingly, clients are taking advantage of other options, such as body contouring and dermal fillers. "The increasing range of injectables," notes Bashian, "are especially safe because they replenish natural ingredients in our skin, giving more lasting benefits with less risk."
To navigate among the choices, Bashian and Milidantri offer the following advice:
Five Tips to Make the Most of Your Aesthetic Spa
1. Check credentials: "These spas are called 'medical,' and I work alongside MDs," explains Bashian. "Many procedures reach below the surface of the skin, and, for that reason, there should be a supervising medical professional."
2. Partner with your aesthetic team: "There's so much more than hair removal," observes Milidantri. "In addition to lasers and injectables, rejuvenation and contouring techniques include ultrasound, radiofrequency and more. Your aesthetic team should be your resource in customizing the best spa plan for you."
3. Stubborn fat? Consider "CoolSculpting®": "It's a great example of increased non-surgical options," says Bashian of the procedure, which freezes fat cells to eliminate them. "For targeted removal of stubborn fat, I think CoolSculpting® is the safest, most effective treatment available. It came out in 2007, and, to this day, I still find the results incredible! You can spot treat and reduce fat in just one session, without downtime."
4. Take advantage of "microneedling": "It's one of my favorite procedures," notes Milidantri. "Microneedling triggers the body's natural healing: Each tiny needle creates a tiny channel – or micro-wound – in the skin. In turn, the body stimulates fibroblasts and growth factors to fill in new collagen and elastin. This helps aging skin and also can address mild scarring, like that caused by acne. The process lasts less than an hour, with little downtime."
5. Make the most of your makeup: "In the midst of all this science, cosmetics hold an important place," emphasizes Bashian. "Women have a ton of makeup, but they don't know how to use it correctly. For a lesson, you bring in your cosmetics bag and learn how to apply your own makeup in steps: Foundation, eye shadow, eye liner and, of course, contouring! Clients have fun, and they leave educated about their makeup and skin."
"It's an exciting time to be working in this field," reflects Bashian. "More than ever, aesthetic spas can meet clients' full-body needs."
Bio: Jayme Bashian is director and lead medical aesthetician with Simply Posh Aesthetic Spa, a division of Advanced Dermatology PC and the Center for Laser and Cosmetic Surgery. She is board-certified in aesthetics.
Bio: Mary Milidantri is a medical aesthetician with Simply Posh Aesthetic Spa, a division of Advanced Dermatology PC and the Center for Laser and Cosmetic Surgery. http://www.simplyposh.com
Advanced Dermatology P.C. and the Center for Laser and Cosmetic Surgery (New York & New Jersey) is one of the leading dermatology centers in the nation, offering highly experienced physicians in the fields of cosmetic and laser dermatology as well as plastic surgery and state-of-the-art medical technologies. http://www.advanceddermatologypc.com