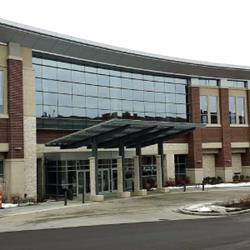 CINCINNATI (PRWEB) April 18, 2018
The Gensuite Conference is the company's largest event of the year—a gathering of their users and champions to participate in leading discussions surrounding Gensuite implementation, best practices and ideas for innovation. This year's conference boasts to be the most innovative yet, showcasing smart technologies that the company has been working with their subscriber community to develop. This includes Genny™ (Gensuite's Artificial Intelligence-based EHS&S assistant), enhanced Mobile & QR code capabilities, beacon technology, smart glasses and elements of Industry 4.0. The 2018 Gensuite Conference agenda also includes topics covering technology implementation, Gensuite implementation excellence and Gensuite's product roadmap for 2018 and 2019.
Gensuite has an exciting line up of featured speakers for the event such as Jan Jaap van der Bij, SVP of EHS of Tate & Lyle, Rick Taylor, VP of EHS at Parker Hannifin, Trevor Bronson, EHS Industry
Analyst at Verdantix and Doug Pontsler, Chairman and Managing Director for the Toledo Museum of Art's Center of Visual Expertise (COVE) and former vice president of operations sustainability and EHS at Owens Corning.
The 2-day event is catered towards leaders looking to make an impact in their functional areas, including senior business professionals, operational/program managers, business administrators and technology ambassadors in safety, environment, sustainability, quality, IT, and related functions.
"The Gensuite team is gearing up for our favorite event of the year, our Gensuite Conference!" said Amanda Petzinger, Gensuite Senior Director of Customer Relationship & Development and Conference Planning Committee member, "This year's event has the theme of implementing the best in technology, and we are so excited to share Gensuite implementation strategies, best practices, and welcome great speakers who will discuss practical examples with attendees. We cannot wait to develop the solutions of the future with our users at the 2018 Gensuite Conference!"
Gensuite enables companies to implement robust cross-functional compliance & management systems – locally, globally and across diverse operating profiles. Our comprehensive cloud software suite features intuitive, best-practice process functionality, flexible configurations and powerful extensions. For over two decades, we've helped companies manage safe & sustainable operations worldwide, with a focus on fast return on investment (ROI), service excellence and continuous innovation. Join over 600,000 users that trust Gensuite with their compliance and EHS&S software system needs!