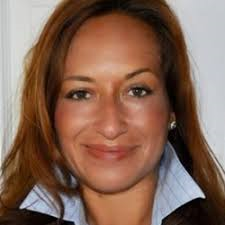 "We are ready and very dedicated to expanding our migration partner ecosystem," commented Chris Clark, chief executive officer at TDS. "With their proven backgrounds, unique migration channel experience and our commitment for growth, these individuals have already impacted our channel momentum."
NEW YORK (PRWEB) April 18, 2018
Trusted Data Solutions (TDS), the global leader in legacy data management and transformation, today announced the addition of Marcella P. Arthur as Worldwide Vice President, Marketing & Channel Operations and Richard Marshall as Director of Channels. These two-seasoned channel and migration industry veterans were strategic acquisitions by the company who's looking to expand the company's global channel footprint and cement their migration leadership.
Two years ago, TDS acquired Akaibu, a market-leading migration tool, to extend their already superior migration practice. TDS, the first vendor to successfully migrate a customer archive, has continued to expand from their end-to-end migration services, to tools that will enable customers' self-migration to and from an unmatched number of sources.
"We are ready and very dedicated to expanding our migration partner ecosystem," commented Chris Clark, chief executive officer at TDS. "With their proven backgrounds, unique migration channel experience and our commitment to marketing for growth, these two individuals have already started to impact our channel momentum."
Consecutively named to the Channel Reseller News (CRN) Magazine Women of Channel list, Arthur is known in the industry for her ability to deliver proven and measurable sales-centric marketing strategies that leverage the channel. Arthur will be heading the company's global marketing strategy, channel operations and relationships with key alliances such as Microsoft. Prior to TDS, Arthur held various leadership roles at TransVault, Mimecast, Binary Tree and Microsoft in her two decades as a marketing and channel visionary and strategist.
"After more than two decades in the archive migration space, this new role with TDS is one of the most thrilling of my career," said Marcella P. Arthur, worldwide vice president, marketing and channel operations. "With TDS' unmatchable technical depth and expertise in migrating all legacy data types, as well as their commitment to continue to invest beyond their already expansive global footprint, I look forward to cementing marque growth within the email migration space that I am already deeply rooted in, as well as the backup tape and audio recording systems industries which they have always reigned in with their proprietary tools and expertise."
Richard Marshall, joins with over 25 years of channel sales management experience that ranges from Silicon Valley startups to international ISVs, is on board to demonstrate his tenure by recruiting a new regime of migration partners in his role as Director of Channel within the Americas. Also, a TransVault alumni, Marshall and Arthur will partner their expertise to build a program that will enable partners looking for the best of breed tool or a completely managed service to migrate their clients to and from any source, archive or platform.
"I was blown away by TDS' portfolio of offerings and how technically advanced the solutions and services are compared to the landscape," Marshall echoed. "The massive archive migration ecosystem I helped build over the years will surely benefit from this and the ability to migrate to and from an unfathomable number of sources I have come across and yet could not support in the past."
For more information on Trusted Data Solutions, their management team and their services, visit their website at http://www.trusteddata.com.
About Trusted Data
For more than two decades, Trusted Data (TDS) has led the market in legacy data management. As foremost experts in backup tape restoration, email migration, and voice retrieval, Trusted Data continues to be the preferred choice for eDiscovery companies, corporations, government agencies and legal firms that require a trusted partner for their data transformation initiatives. Trusted Data's leadership is demonstrable in their commitment to expand the needs of their growing customers and partners by regionalizing their services and operations. Headquartered in New York City and two additional international headquarters in United Kingdom and Singapore, Trusted Data maintains one of the most expansive global restoration assurance facility footprint in the market – with facilities in New York, New Jersey, California, England, Wales, Germany, the Netherlands, Norway, Switzerland, Australia, Hong Kong and Singapore – managing total of 1.5 million tapes, over 500 Petabytes of data, across 37 thousand projects.
TDS is a wholly owned subsidiary of TDS Global Holdings which is privately held.