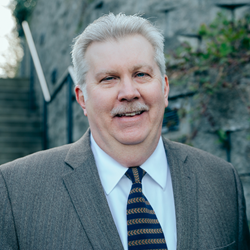 SEATTLE (PRWEB) April 18, 2018
ACT Capital Advisors announced today that John D. Laslavic has joined the firm as a Managing Director. Mr. Laslavic will focus on helping business owners in Pennsylvania, Ohio, and West Virginia achieve an optimal outcome when they decide to sell their company. The new Pittsburgh location opened this month.
Laslavic is a well-known business coach throughout the Mid-Atlantic region. For the past 30 years he has dedicated his professional career to mentoring and leading business owners to success. Mr. Laslavic is the President of ThistleSea Business Development, LLC. The firm is a coaching, strategy development, training and business services company.
"I am excited to build ACT's M&A practice in this area," said Laslavic. "I often help my clients position themselves for an exit. Now, as part of ACT, I can guide them through the entire M&A process. ACT has an excellent team of financial professionals that will support me from the headquarters in Seattle. I can now offer full-service investment banking to my clients."
Bob Hild, ACT Capital Advisors Chairman and Managing Director said, "We are delighted to have John Laslavic on our team. He's already a trusted coach to thousands of business owners. Our plan is to have highly skilled M&A advisors in every major market of the United States. John will play an important role in this strategy. We are confident he will do an excellent job of helping business owners achieve the best possible outcomes when they decide to sell."
John Laslavic can be reached at jlaslavic(at)actcapitaladvisors(dot)com.
The Pittsburgh ACT office can be found at: http://actcapitaladvisors.com/pittsburgh-office/
ACT Capital Advisors, LLC is a leading Mergers & Acquisitions (M&A) and Corporate Finance firm that represents lower-middle-market companies ($5 million to $50 million in annual revenues) across a variety of sectors and industries, including industrial manufacturing, information technology, construction, healthcare, aerospace, consumer staples, consumer discretionary, oil and energy, as well as outsourced services. The firm provides strategic financial advice to closely held, family-owned, as well as private equity sponsored organizations and corporate shareholders that wish to sell their company, raise growth capital, or secure commercial financing. Leveraging ACT's deep industry-wide knowledge and strategic auction process, clients appreciate ACT's approach, pairing the professional expertise of a national investment banking firm with the senior level attention and entrepreneurial creativity of a smaller enterprise.
For more information on ACT Capital Advisors, please go to http://www.actcapitaladvisors.com.