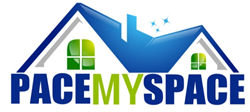 It's a true win-win, the environment is greener and customers usually see an immediate energy bill savings with upgraded features that also add value to their home.
TAMPA, Fla. (PRWEB) April 19, 2018
Commercial properties in Broward, Dade, Hernando, Hillsborough, and Manatee counties now have new options for financing improvements to meet Green Initiatives. New legislation was approved in early 2018 to allow nonprofit, industrial, commercial and multifamily property owners to finance upgrades to improve their energy usage and comply with new more environmentally-friendly regulations. Financing is to come from a private provider in the Property Assessed Clean Energy (PACE) program.
The PACE program originated from the Office of Energy Efficiency and Renewable Energy (EERE), which was created by the U.S. Department of Energy to help property owners transition to clean energy. Since its inception, more than 31 states have passed legislation to permit PACE funding, including California, Kentucky, Missouri and Florida.
The Florida PACE program enables property owners to receive 100% funding based on home equity, not personal credit score, to incorporate energy-efficient heating/cooling systems, LED lighting, solar panels and water conservation tools into their new or existing structure. Once the renovations are completed, the property owner repays the loan through a small increase in their assessed property taxes until the loan is paid off. Because it is a relatively low interest loan, business and property owners have the advantage of splitting the cost of the improvements over multiple years, up to twenty-five.
The Tampa Bay region is not the first southern Florida area to pass legislation implementing PACE funding. Twelve local governments, including Ft. Lauderdale, Hollywood, Delray Beach and others have created districts for the PACE program. The funding has been used by local residents and business owners to install solar panels, hurricane windows and insulation. It can also be used to replace old-fashioned heating/cooling systems with more energy-efficient varieties that utilize solar, water or geothermal power. Finally, property owners can use funding to purchase ENERGY STAR appliances, doors and windows, which promises to save hundreds of dollars a year in utility costs and repairs.
To qualify for funding through the PACE program, applicants have to own the property they are applying to renovate, and have no recorded bankruptcies against their name or involuntary liens placed on the property. In addition, they must be current in their property taxes and mortgage payments, with no late or missed payments within the past three years (or since assuming ownership of the company, whichever is less). Contractors who work on PACE-funded improvements must be licensed, and must meet the necessary building and energy code standards as required by federal, state and local organizations. It is the responsibility of the builder and property owner to ensure that all building permits are obtained before starting on the renovation.
Property owners can apply for financing from the PACE district located in their county or region. Residents of central and Southern Florida can visit the Pace My Space website to inquire about utilizing PACE funding for their building renovations. Once accepted, commercial property owners can learn more by talking to the local PACE office representatives about the best products and styles to use to fit their individual needs.