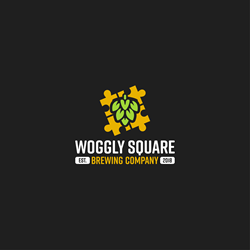 TINLEY PARK, Ill. (PRWEB) April 19, 2018
Woggly Square is a phrase that comes from the mind of a 12-year old, non-verbal autistic boy. Through the passionate efforts of his proud father and uncle, Woggly Square has now become the most exciting new concept in craft brewing.
Last weekend Woggly Square launched with the official release of its signature beer "Flaming Golden Hawk." The beer was sold out at both launch venues in a matter of hours. These 2 events were held in Chicago suburbs Mokena and Romeoville, and were jam packed with Woggly Square supporters. The release was timed to coincide with a Kickstarter campaign which began on Friday night. Woggly Square hopes to raise $35k to help expand its capacity, and get its beer out to more people. The company will be contributing 10% of its proceeds to autistic charities, and also hopes to employ autistic adults as it grows. In early sales 100% of proceeds have been given to charity.
According to Woggly Square founder John Newton:
"As a father of an autistic child I am always concerned about what will happen once my son Matthew ages out of the system. I had been having a lot of fun with craft brewing on the side, and even had won some awards. I realized that it would be a great way to tie these two sides of my life together to create a craft brewery that supported autism, and why not let my son name it. What's crazy is that people seem to absolutely love the name and it attracts them to the beer and concept. Matthew repeats this phrase Woggly Square all the time, and we still don't know what it means. But how cool is it that it has resonated so much, with so many people!"
Woggly Square has been able to raise nearly $10k for autistic charities in only its first couple months. This has been achieved through amazing grass roots efforts and support in the family's Chicago south-suburban community.
To help support Woggly Square or for more information please visit our Kickstarter: https://www.kickstarter.com/projects/1304492445/woggly-square-craft-brewery-battling-autism