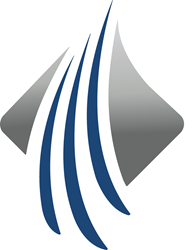 From diversity initiatives to contract legal hiring to law firm mergers and consolidation, the legal industry is evolving.
ATLANTA (PRWEB) April 18, 2018
Lucas Group, North America's premier executive recruiting firm, announced that it is attending the 2018 NALP Annual Education Conference, the largest and most comprehensive educational program in the legal recruiting industry.
Held in Hollywood, FL from April 24 to 28, NALP's annual conference is the leading event bringing together law schools and legal employers. Topics include career counseling, lateral recruiting, lawyer and law student professional development, and diversity management.
Lucas Group legal recruiters will be attending the member celebration and diversity reception, in addition to hosting their booth, #46, at the NALP exhibition.
"From diversity initiatives to contract legal hiring to law firm mergers and consolidation, the legal industry is evolving," says Steven Lynch, General Manager Legal. "NALP is an opportunity for our experienced legal recruiters to further this conversation."
Lucas Group's legal recruitment team has also published a series of blog articles and white papers on topics related to the issues that will be discussed at NALP. Managing Partner Carolyn Aberman recently published her white paper, "The Legal Gender Gap: Where are All the Women Partners?"
Blog post articles include "Leveraging Diversity as a Networking Resource" by Myra Mendizabal, Managing Partner and "Finding Your Own Path in a Legal Career" by Amdie Mengistu, Managing Partner. The blog posts are available on Lucas Group's career advice site, Your Career Intel.
Lucas Group's legal recruiters support partners with strategic firm moves, new office openings, and group and firm mergers. Lucas Group also places high-performing Associates in Am Law 100 firms and assists Fortune 500 companies filling in-house counsel positions.
In addition to Legal recruitment, Lucas Group specializes in Accounting & Finance, Human Resources, Information Technology, Manufacturing, Military Transition and Sales & Marketing recruitment.
About Lucas Group
Lucas Group is North America's premier executive search firm. Since 1970, our culture and methodologies have driven superior results. We assist clients ranging in size from small to medium-sized businesses to Fortune 500 companies find transcendent, executive talent; candidates fully realize their ambitions; and associates find professional success. To learn more, please visit Lucas Group at http://www.lucasgroup.com and connect with us on LinkedIn, Facebook, and Twitter.