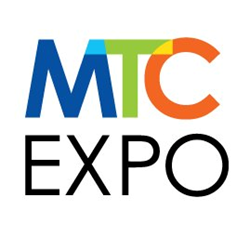 SAN DIEGO (PRWEB) April 18, 2018
Marketing experts from HP.com, HyperX, Movember and Marketing Maven will discuss their own experiences with reaching and closing sales to the Millennial generation at the 2018 Media Technology Commerce (MTC) Expo.
This panel of marketing experts will convene at the MTC Expo on Wednesday, April 25 from 1:20 PM – 2:10PM Pacific Time in Classroom 3 at the Hilton San Diego Bayfront on One Park Boulevard.
"The Millennials in the Moment" panel will be moderated by Lindsey Carnett, CEO and President of Marketing Maven. The panelists include Morgan Chemij, Director of North American e-commerce Marketing at HP.com, Wendy Lecot, Head of Strategic Alliances and Digital Marketing Innovation at HyperX, and James Pollerana, Development Manager at the Movember Foundation.
Chemij currently oversees demand generation and CRM programs at HP.com and created best-in-class search and digital innovations for American Express, American Airlines, and Disney before joining the HP.com team. Lecot works to pioneer partnerships with lifestyle brands that wish to get into gaming or strengthen their position in gaming by tapping into HyperX's gamer insights and experience. Pollerana is responsible for the implementation and expansion of corporate participation for the Foundation and is working with its community to have an everlasting impact on the face of men's health.
Carnett has been recognized as a PR News 2016 Top Women in PR, Folio: Magazine 2015 Top Women in Media and her company, Marketing Maven, was recognized as one of Entrepreneur.com's "2016 Entrepreneur 360 Best Entrepreneurial Companies in America."
The panel is part of the Educational Sessions under the "Commerce Track" at MTC Expo. During the session, the panelists will share their own experiences about Millennial behaviors, spending, media consumption and having a disruptive mindset as a marketer. Panelists will also provide key takeaways on such topics as using peer-to-peer communities to bring authentic enthusiasm to products, traditional advertising not reaching most Millennials, using experiences as marketing tools, and digging deeper to find new audiences.
The MTC Expo, which takes place from April 24 to April 26, 2018, is powered by Response Magazine and the DRMA and provides education programs for its attendees to expand their knowledge in building brand awareness and finding solutions to the challenges that multiply in today's consumer-driven environment.
For more information or to attend the panel please visit: https://www.mtcshow.com.
ABOUT RESPONSE
Response Magazine stands at the intersection of media, technology, and commerce as the publication for performance-based marketers. Response and its associated digital publishing properties provide targeted, cutting-edge content, analysis and research for professionals involved in all facets of digital, direct, and data-driven marketing. From conception to consumption, Response brings together and tells the stories of the leaders responsible for creating and disseminating marketing campaigns, measuring their success, and doubling down on customer satisfaction. http://www.responsemagazine.com/