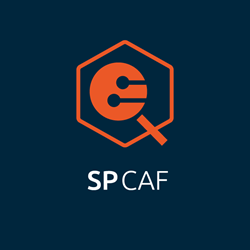 The absence of a SharePoint customization governance plan can result in poor performance, maintenance, and data security.
MUNICH, Germany and BRABANT, Netherlands (PRWEB) April 19, 2018
Rencore announces that Brabant Water has successfully integrated SPCAF, Rencore's SharePoint Customization Analysis Framework, into their IT governance and risk prevention approach. Since starting with SPCAF in mid-2017, Brabant Water has significantly cut overall development time, technical support cases, and quality assurance costs for their SharePoint and Office 365 environments.
Brabant Water run Microsoft SharePoint 2013 to host an Intranet as well as internet and a customer portal. They also host an extranet on Microsoft Office 365. Because of their highly customized SharePoint environments, it was clear that an automated approach to reviewing what new customizations are going into production was the best route for Brabant Water. The goal was to reduce cost and improve customization quality, especially with a growing code base. It was important to optimize the time and cost without cutting corners on the quality of a fully operational code review.
SPCAF supported the lead developer at Brabant water in performing a robust and high-quality review of the code used in all customizations, but more significantly, it helped deliver a better quality of customization created by numerous developers. Furthermore, Brabant Water are using SPCAF to quality control third party software. The SPCAF tool checks over 1000 rules for general and SharePoint-specific customization issues on both traditional and modern development methodologies. With this type of specification, Brabant Water achieved their goal of being in complete control of the customizations that they use.
Matthias Einig, CEO of Rencore: "Customer successes like Brabant Water help other organizations get the most out of their platforms to make sure they do their upmost to secure customizations and not introduce risks to their SharePoint environments. The consequence of unchecked customizations can result in poor performance, maintenance, and data security."
About Brabant Water:
Brabant Water is a water company that supplies fresh drinking water to 2.5 million inhabitants and companies in North Brabant, Netherlands. 800 employees ensure that their customers can count on clean and safe drinking water anywhere in Brabant. They do not strive for profit, but only for the best quality and service. By working efficiently, Brabant Water keeps the price of drinking water low.
About Rencore GmbH:
Rencore is the leading provider of software protecting organizations against customization risks in Microsoft SharePoint and Office 365. Their proven suite of products detects and resolves potential security issues and compliance risks caused by custom coded solutions, third-party components, and citizen developers. Rencore's de-facto standard tools are addressing three key areas: Risk Prevention, Transformation, and Governance. Rencore's leading-edge software is trusted by more than 500 organizations worldwide and is used by Microsoft among other major enterprises.