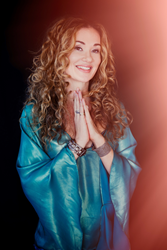 FAIRFIELD, Conn. (PRWEB) April 18, 2018
With Mother's Day quickly approaching, Fairfield Theatre Company (FTC) is excited to present over half a dozen events with a strong female lead. Give up the flowers and other trappings and give Mom what she really wants: a night filled with fun experiences with her favorite people. But why limit it to one day of appreciation? Here are some ideas for things to do with (or for) mom (or a partner) to help celebrate Mother's Day throughout the month.
Kicking off Mother's Day month is singer-songwriter Lucy Kaplansky along with Fairfield's own Vicki Ferrara.
"Lucy Kaplansky is a truly gifted performer with a bag full of enchanting songs," said an article in The New Yorker.
She started out singing in Chicago bars and then barely out of high school, Kaplansky took off for New York City where she found a fertile community of songwriters and performers — Suzanne Vega, Steve Forbert, The Roches, and Richard Shindell. The New York Times said it was "easy to predict stardom for her."
On Friday, May 18, three-time Grammy nominee Bettye LaVette performs on StageOne while star of the stage and film, Dana Fuchs, returns to The Warehouse with her full band as part of the Two Roads Brewing Company Road Less Traveled Music Series.
Bettye LaVette is one of the very few of her contemporaries who were recording during the birth of soul music in the 60s and is still creating vital recordings today. Now, in her 55th year in show business, the 71-year-old has recorded an entire album of all Bob Dylan songs, "Things Have Changed." She will be performing the album in its entirety, along with other songs from throughout her career.
Dana Fuchs is a Jagger blues-jammer, Otis soul-sister, juke-joint Janis and Sexy Sadie all rolled into one passionate performer and compassionate world-class singer-songwriter. Imagine a sultry, more emotive Janis Joplin, backed by a higher energy version of the late 60s Rolling Stones. Dana Fuchs brings her sultry voice, unique songwriting talent, electrifying stage presence, and new album to The Warehouse.
On Monday, May 21, FTC and Outdoor Sports Center team up to present the "No Man's Land Film Festival" in The Warehouse. According to a survey REI conducted, 63 percent of women could not think of a female outdoor role model. The questionnaire also found that six out of every 10 women believed men's interest in outdoor activities is taken more seriously than women's. The team behind No Man's Land Film Festival (NMLFF), the country's only female-focused adventure film festival, is changing that.
On a mission to celebrate and facilitate the collaboration of men and women who are deeply engaged in strengthening the feminine presence in the adventure arena, the goal of NMLFF is to connect strong, like-minded, action-oriented individuals who are united by their passion for gender equality and an eagerness to experience their environment and passions through a uniquely feminine lens.
For more information about all of these events and more, visit fairfieldtheatre.org.
Lucy Kaplansky | Friday, May 4
Ivy League of Comedy featuring Veronica Mosey | Saturday, May 5
The Secret Sisters | Wednesday, May 16
Bettye LaVette | Friday, May 18
Dana Fuchs Band | Friday, May 18
No Man's Land Film Festival | Monday, May 21
Jane Monheit | Thursday, May 24
The Jamie Baum Septet+ | Sunday, May 27
About Fairfield Theatre Company:
Fairfield Theatre Company is a highly-acclaimed non-profit performing arts organization located in the heart of downtown Fairfield. FTC presents over 300 concerts and events each year featuring outstanding national talent at FTC's StageOne and at The Warehouse. FTC's venues are widely recognized as being the best places to see live performances in the region. FTC's mission is to connect and enrich the community through the transforming power of the arts. For more information, go to fairfieldtheatre.org.