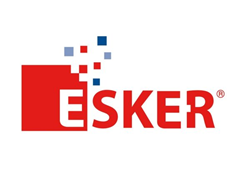 Identifying priority orders, monitoring bandwidth, total visibility to the order queue — now it's all done with the touch of a button thanks to Esker.
MIDDLETON, Wis. (PRWEB) April 24, 2018
Esker, a worldwide leader in document process automation solutions and pioneer in cloud computing, today announced that Delicato Family Vineyards, one of the fastest growing wine companies in the United States over the past half-decade, has automated its order management process using Esker's AI-driven Order Processing solution.
Esker's solution integrates directly with Delicato's SAP® software system, minimizing the number of repetitive manual tasks and making order processing faster, more accurate and fully transparent from reception to fulfillment. Today, 95 percent of Delicato's orders are processed electronically through Esker whereas, before, its growing volume of orders were all processed and entered into SAP manually.
"Processing orders manually in SAP had become very time consuming," said John Tinston, Director of Customer Service at Delicato. "There came a point where spending so much time entering orders in SAP was impacting our ability to focus on more value-added services to our customers. Asking for more staff to keep up with the volume was not an option — that's when we turned to Esker."
Benefits following implementation
Delicato's initiative with Esker was implemented in 2017; since go-live, the company has already seen numerous benefits as a result, including:

Lean growth — growing order volumes can now be managed without adding headcount
60 percent faster order processing — orders get processed, audited and released in the same day
Improved morale — staff feels more empowered and accomplished, thanks to less data entry
Better decision making — instant access to order-related data promotes quicker, more informed decisions regarding bandwidth, logistics, etc.
Increased audit accuracy — less manual work makes it easier to spot potential issues during audit
More time for program management — resources are now free to devote to new product launches, customer outreach, etc.
"Doing things the old way, it typically took us 15 minutes to process a single order. Today, it's more like five to six minutes thanks to Esker," said Tinston. "What's more, the ability to gather information in real time just wasn't an option before. Identifying priority orders, monitoring bandwidth, total visibility to the order queue — now it's all done with the touch of a button thanks to Esker."
About Delicato Family Vineyards
Delicato Family Vineyards is one of the fastest growing wine companies in the world, celebrating 90+ years of California winemaking and grape-growing heritage. Family owned and operated since the company's founding in 1924, three generations of Indelicato family have fostered the winery's commitment to innovation, quality and environmental stewardship — cornerstones that have harnessed the family's long-term focus and solidified the winery as an internationally recognized leader in the industry.
About Esker
Esker is a worldwide leader in cloud-based document process automation software. Esker solutions, including the acquisition of the TermSync accounts receivable solution in 2015, help organizations of all sizes to improve efficiencies, accuracy, visibility and costs associated with business processes. Esker provides on-demand and on-premises software to automate accounts payable, order processing, accounts receivable, purchasing and more.
Founded in 1985, Esker operates in North America, Latin America, Europe and Asia Pacific with global headquarters in Lyon, France and U.S. headquarters in Madison, Wisconsin. In 2017, Esker generated 76.1 million euros in total sales revenue. For more information on Esker and its solutions, visit http://www.esker.com. Follow Esker on Twitter @EskerInc and join the conversation on the Esker blog at blog.esker.com.