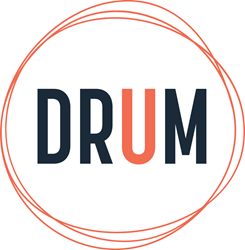 DRUM Summit promises to take marketers on a wild ride. Firm hosting numerous experts to share wisdom with attendees prior to riding in Porsches at 120MPH.
NEW YORK (PRWEB) April 19, 2018
DRUM Agency will be holding its second annual marketing leadership summit for clients and strategic partners at the Porsche Experience Center in Atlanta, Ga. on May 3rd. Speakers from Google, AdAge, HD Supply, SunTrust, PR Week and Bing, amongst others, will be sharing insight about "Marketing to the Whole Brain."
The DRUM Summit features thought leaders and a select group of 100+ senior marketing executives sharing experiences and challenges in an intimate, private environment. The event will be filled with conversation about how top-tier data-driven marketers deliver performance and maximize ROI in an increasingly fragmented media landscape.
"This is a great opportunity for DRUM and our clients to learn from a variety of distinguished speakers and thought leaders," said George Wiedemann, CEO of DRUM Agency. "It's a day that goes by way too fast, from great conversations to a litany of speakers in one day that's capped with a 120 mile per hour drive."
The prestigious speakers will highlight topics such as: State of the Industry, Hot Trends for 2018, The Art of Creativity Within the Science of Big Data, The Importance of Customer-centricity in Business Success and more. This includes the whole brain, which means everything from science and art, logic and emotion, metrics both quantitative and qualitative.
Matt Britton, CEO of CrowdTap and a millennial marketing expert, is the keynote speaker and will provide insight into the 10 lasting legacies of the millennial generation. Britton has a unique ability to bridge the gap between today's consumer culture and tomorrow's trends.
In between sessions, a professional driver will take guests for a thrilling, high-speed performance on the Porsche Experience Center's track.
From AI in email marketing to voice search, marketing and the 24-hour news cycle to a game of advertising trivia – the conversations are endless. This year, DRUM Summit is back and better than ever.
About DRUM Agency:
Creative content, media, technology and analytics: At DRUM, they do more than coexist. They move in perfect synchronization — not only with each other, but with the goals of our clients. There's an irresistible beat that gets brands noticed, gets people talking and, above all, gets results. Visit http://drumagency.com to learn more.