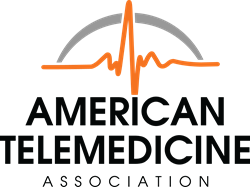 ARLINGTON, Va. (PRWEB) April 19, 2018
The American Telemedicine Association (ATA) today announced its 2018 ATA Award recipients and new inductees to its College of Fellows. The awards and inductions recognize individuals and organizations for significant contributions to improving healthcare through the advancement of telemedicine. Awardees and inductees will receive formal recognition during ATA18, ATA's Annual Conference and Expo.
"We are honored to recognize these individuals and institutions for their pioneering work in telemedicine," said Peter Yellowlees, MBBS, MD, President of ATA, and Professor of Psychiatry and Vice Chair for Faculty Development at University of California Davis. "Technology plays an increasingly significant role in all our lives. Now, more than ever, it's imperative that healthcare evolve to meet the needs of informed and mobile consumers. This year's awardees have done important work to pave the way for telehealth to have an even greater positive impact on individual, community and population health."
The 2018 American Telemedicine Association Awardees will be recognized during an Awards Gala on Sunday, April 29 at the Field Museum of Natural History in Chicago, Illinois. The Awardees are:
ATA's Woman of the Year Award recognizes a woman leader who exemplifies exceptional qualities as a role model in leadership and entrepreneurship of a telemedicine company, organization, or program.

Awardee: Deanna Larson, CEO of Avera eCare
President's Award for the Transformation of Healthcare Delivery recognizes the leadership of an organization that incorporates virtual healthcare services as part of an initiative resulting in improved quality and a better value of healthcare for a large population of patients.

Awardee: Nemours Children's Health System Center for Health Delivery Innovation
President's Award for Innovation in Remote Healthcare recognizes advances in telemedicine.

ATA Champion Award recognizes an individual who has made significant contributions to ATA's strategy to advocate for public policy changes that open payment support and provide regulatory relief.

Awardee: S. David McSwain, MD, MPH, Associate Professor of Pediatric Critical Care at the Medical University of South Carolina
ATA Humanitarian Award honors the dedication of persons and organizations who reach out to underserved populations or people in crisis, utilizing the unique attributes of telemedicine technology.

Awardees: Walter Panzirer, Trustee at The Leona M. and Harry B. Helmsley Charitable Trust; The Lord Swinfen and The Lady Swinfen of The Swinfen Charitable Trust, Swinfen Telemedicine
Full write-ups for the award winners are available on the ATA18 website at: http://www.ata18.org/discover/25th-anniversary-awards-dinner/
ATA will also induct seven of its members to the ATA College of Fellows to recognize achievements in telemedicine, services to the general telemedicine community and service to ATA. The new Fellows are:

S. David McSwain MD, MPH
Donald M. Hilty, MD
Eve-Lynn Nelson, PhD
Jonathan Linkous, MBA
Donald A. Graf
Jordana Bernard, MBA
LTG (Ret.) James Peake, MD
A complete list of ATA Fellows is available at: http://www.americantelemed.org/about-ata/ata-leadership/ata-fellows
About the American Telemedicine Association (ATA)
Established in 1993, ATA is a non-profit, membership-based association located in the greater Washington, DC area. Comprised of a membership network of more than 10,000 industry leaders and healthcare professionals, ATA is the leading telehealth association helping to transform healthcare by improving the quality, equity, and affordability of healthcare delivery throughout the world. To learn more about ATA, visit http://www.americantelemed.org.