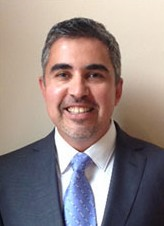 The Pinhole Surgical Technique has transformed the way that progressive dental professionals restore the gums in patients.
Minneapolis, MN (PRWEB) April 24, 2018
As a well-respected periodontist both in his community and among his peers, Dr. Andres Sanchez welcomes patients suffering from gum recession in Minneapolis, MN, and surrounding areas to his Eden Prairie, MN practice. His preferred gum recession treatment is the minimally invasive Pinhole® Surgical Technique (PST™).
Gum recession is a widespread problem facing adults and can lead to other dental related issues. Many patients begin noticing elongated teeth due to gum recession, leading to an unappealing smile. Beyond aesthetic concerns, individuals with receding gums in Minneapolis, MN and across the country, who come to Dr. Sanchez report having increasingly sensitive teeth. If left untreated, receding gums leave patients more susceptible to gum disease and eventually tooth loss. Consequently, most dentists like Dr. Sanchez recommend visiting a professional to discuss options early.
The Pinhole Surgical Technique has transformed the way that progressive dental professionals restore the gums in patients. Using specialized equipment and training, Dr. Sanchez carefully uses the existing gum tissue to cover exposed sensitive teeth to create a healthy and attractive gum line. This eliminates the need for gum grafting, soft tissue cutting and sutures.
For patients, PST provides instant results and less downtime during and after treatment. Not only has it received excellent reviews for its ability to use existing gingiva and save patients from more extensive surgery, but it is widely regarded as the preferred way to treat receding gums.
Those interested in meeting with board-certified periodontist Dr. Sanchez to discuss receding gums or any other periodontal concern can make an appointment by calling 952-479-4705.
About the Practice
PerioWest is a periodontal practice offering personalized dental care for patients in Eden Prairie, MN and the Twin Cities areas. Dr. Andres R. Sanchez received his Certificate & Master's Degree in Periodontics from the prestigious Mayo Clinic in Minnesota in 2004. He is a Board-Certified periodontist and a Diplomate of the American Board of Periodontology. In addition, Dr. Sanchez has been involved as a primary author in more than ten scientific papers published in major periodontal and implant dentistry journals. To learn more about Dr. Sanchez and the services he provides, please visit his website at http://www.periowestmn.com or call 952-479-4705.