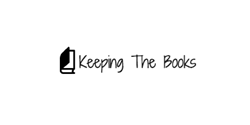 "As an entrepreneur myself, I enjoy the excitement of starting new ventures with business owners and teaching them the basics of how to grow their company."
TUSCON, Ariz. (PRWEB) April 23, 2018
Keeping the Books, also known as KTB, is GMLCPA's new division that focuses and specializes in bookkeeping. Their client base is made up of small entrepreneurs, freelancers, startup companies, and people who just need a break from doing it all themselves. 
A division such as KTB has been a long time coming for GMLCPA. Their motivation for starting KTB is similar to the motivation of its parent company: helping small businesses grow and relieve the stress that comes with it. This is something that the original founder, Gabrielle Luoma, CPA is passionate about and the very reason she went into business for herself in the first place. 
"As an entrepreneur myself," said Gabrielle, "I enjoy the excitement of starting new ventures with business owners and teaching them the basics of how to grow their company." She hopes to provide bookkeeping services through KTB that are affordable for young business owners, such as the up and coming millennial generation. Her greatest passions lie in seeing people succeed and is confident that KTB will be a great first step.