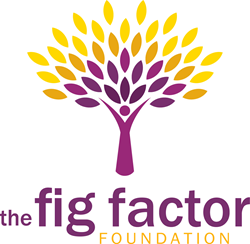 If we take the time to say to a young Latina that 'I believe in you', we will see her potential go through the roof.
AURORA, Ill. (PRWEB) April 19, 2018
Embarking on an inspirational journey, several young Hispanic girls and women and board members of the nonprofit Fig Factor Foundation traveled to Aurora, West Chicago and Berwyn to witness local officials and dignitaries proclaim Young Latina Day on April 11.
The foundation's mission is to provide educational leadership platforms, mentorship and meaningful and empowering activities to Latinas ages 12 to 25. Jacqueline Camacho-Ruiz, the nonprofit's founder and CEO of JJR Marketing, formed the foundation in 2014.
The first stop was at the Illinois Mathematics and Science Academy's (IMSA) IN2 Innovation Hub where Christian Gutierrez, director of Latino affairs from the office of the Governor, Bruce Rauner, presented to Camacho-Ruiz a certificate of excellence to honor and recognize the foundation's work in the Hispanic community. Overcome with emotion, she shared this award with the board members.
"What an incredible honor," she said. "This certificate is about all of us—the work, the love and the countless hours to get to this moment. To create the foundation, we needed the creativity, innovation inspiration and hard work. Today, we see the physical manifestation and I thank you from the bottom of my heart for believing that we could make an impact in the lives of young Latinas. If we take the time to say to a young Latina that 'I believe in you', we will see her potential go through the roof."
One of those Latinas was Berenice Diaz, a 2016 foundation graduate. Through the foundation's six-month program, Diaz connected with her mentor Fig Factor Foundation Vice-President Luz-Marie Caro who helped her realize her dream of becoming a stand-up comedian and actress. Diaz, formerly of Prospect Heights, moved to California to attend school and launch her career and hopes someday to be a mentor.
"Before I joined the program, I would think negative thoughts, I wasn't motivated and I would be down on myself," Diaz said. "In the program, I met my mentor Luz-Marie. During those six months, I would meet her once a month with two other girls. We would make vision boards and talk about our lives and goals. Those experiences motivated me because I had a vision and a goal."
The next destination was the Mexican Cultural Center-DuPage in West Chicago, a nonprofit organization which promotes cultural, ethnic and civic activities to educate the city's Mexican community and its residents. Fernando Ramirez, the center's director, and West Chicago Mayor Ruben Pineda welcomed the group as they toured the museum.
The final visit was to Berwyn Police Department where the group met with the city's first Hispanic Alderman Alicia Ruiz of the 6th Ward. Ruiz also hosted a question and answer session with a panel of three local successful Berwyn Hispanic businesswomen who came from the political, nonprofit and beauty spa professions.
Board member Ximena Atristain Abigurra was very appreciative of all the efforts that made this special day possible.
"The greatest thing is that each of us is unique and has a special talent when combined made for an amazing event," she said.
Camacho-Ruiz thanks the following businesses for their support of this event. The silver sponsors were State Farm Brian Pool Agency, Aurora Regional Hispanic Chamber of Commerce, Nexus Employment Solutions Plus, Inc., Corporate Connection Consultants, Quality Logo Products and Ramos Tax and Services. Bronze sponsors were The Granite & Marble Depot, C.B. Colin Landscapes, Ponce Reyna Insurance, Marsal Avila Law Group and Tax Time Services. Marketing partners were Illinois Mathematics and Science Academy, IN2 Innovation Hub, JJR Marketing and Mexican Cultural Center-DuPage.
For more information about the Fig Factor Foundation, visit http://www.thefigfactor.org.
About Fig Factor Foundation:
The Fig Factor Foundation's mission is to become a powerful catalyst for Latinas aged 12 – 25 to pursue their dreams by providing educational leadership platforms, mentorship and powerful experiences through a context of sisterhood. It was founded in September 2014, after six months of hard work to assemble the team, the program, build infrastructure and raise initial funding. Their positive impact was immediately felt at smaller local events and provided the impetus to grow. The foundation's goal is to implement the program nationwide before expanding globally. Learn more about the foundation at http://www.thefigfactor.org.