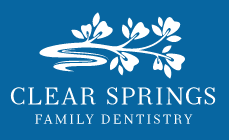 The American College of Prosthodontics estimates that roughly 178 million Americans have lost at least one tooth.
San Marcos, TX (PRWEB) April 24, 2018
Dr. David McIntyre welcomes new patients with missing teeth from San Marco, TX to his state-of-the-art practice in Kyle, TX for dental implants. Dr. McIntyre strives to reach out to his own community as well as surrounding communities to ensure they are educated on the latest dental care available to them. Dental implants are now considered the gold standard in tooth replacement techniques, making it the preferred solution by patients and clinicians for tooth loss.
The American College of Prosthodontics estimates that roughly 178 million Americans have lost at least one tooth. This number is expected to grow over the coming decade as people live for longer periods. Losing a tooth is not just a functional problem that contributes to conditions such as diabetes and obesity, it has also been linked to economic concerns. According to a study by the American Academy of Cosmetic Dentistry (AACD), 74 percent of people feel that an unattractive smile can cost a job seeker employment opportunities.
Considering these statistics, Dr. McIntyre helps patients with missing teeth learn more about the newest dental implants. Dental implants are permanent replacements for missing teeth and enable people to not only be able to eat and speak clearly, but to regain confidence in their smiles. Beyond just aesthetic and functional benefits, dental implants can improve oral health by stimulating healthy bone levels.
Interested individuals can speak with Dr. McIntyre about dental implants and related missing tooth replacement treatments like full arch All-on-4® dental implant solutions by making an appointment with Clear Springs Family Dentistry at 512-268-4011. A referral is not necessary to schedule an appointment with Dr. McIntyre.
About the Practice
Clear Springs Family Dentistry is a general dental practice offering personalized dental care to patients in Kyle, TX. Dr. David McIntyre is a dentist who values building relationships with each of his patients to truly understand their unique needs and help them reach the healthy smile they deserve. Dr. McIntyre offers a wide variety of services including dental implants, cosmetic dentistry, periodontal treatments, dental crowns and pediatric dentistry. To learn more about Dr. McIntyre or the services he offers, please visit http://www.clearspringsdentistry.com or call 512-268-4011 to schedule an appointment.